Imapct of pollution on programmed biosynthesis in marine invertebrates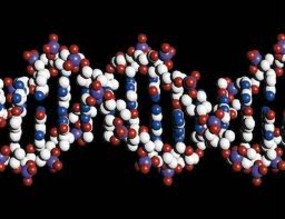 Investigation of natural and anthropogenic influences on marine organisms is complex: it comprises changes at the level of biological communities and populations down to the cellular level, metabolic processes and macromolecules. It is therefore important to know the basic mechanisms and effects of pollutants on cellular and molecular processes, genomic structure and stability.
The presence of genotoxic agents in the sea and their biotransformation induce changes of DNA integrity of aquatic organisms, cellular response to genotoxic stress and apoptosis. The overall aim of the project is to investigate the mechanisms of interaction of the living cell and the pollutant on the molecular level. Therefore, it is necessary to clarify the link between the induction of DNA damage and apoptosis, and the mechanism that regulate the cellular response at the level of gene structure, expression and regulation. The mechanism of elimination of cells with DNA damage through the process of apoptosis includes the tumor-supressor proteins (p53) that are transactivators of a number of proapoptotic genes and/or cell cycle regulators. The current knowledge about the p53 genes in shellfish is poor and contradictory: partial sequences, conserved in two functionally important regions of the genes, are described in Mytilus edulis and Mya arenaria. So far the correlation of their expression to exposure of mussels to model genotoxic agents and DNA damage were not investigated.
Identification and sequencing of those genes should be the first step in this process, followed by expression studies, intercellular redistribution and phosphorilation of p53 proteins and their stabilization. DNA damage and p53 analysis will include different cell cycle phases, and those will be correlated with the cell fate. This will enable us not only to study the genotoxine action at the molecular and cellular level, but also to develop specific biomarkers for genotoxic damage detection. A significant contribution to the uderstanding of basic biochemical and molecular mechanisms of reaction of aquatic organisms to pollution is expected. On the long run, those results can be used in the regulation and sustainable disposal of waste products in the environment.
Project category

Znanstveni projekti Ministarstva znanosti, obrazovanja i športa

Project code

098-0982705-2724

Project leader / principal investigator




Associates

| | | | |
| --- | --- | --- | --- |
| Name and Surname | Status | Date active from | Date active to |
| Ana Baričević | Scientific novice | 01.08.2007 | |
| Renato Batel | Project leader | 02.01.2007 | |
| Emina Durmiši | Researcher | 25.02.2010 | |
| Maja Fafanđel | Researcher | 02.01.2007 | 06.05.2008 |
| Bojan Hamer | Researcher | 08.05.2008 | |
| Željko Jakšić | Researcher | 02.01.2007 | |
| Milena Mičić | Researcher | 02.01.2007 | 15.05.2008 |
| Martin Pfannkuchen | Researcher | 06.02.2009 | |
| Mauro Štifanić | Scientific novice | 02.01.2007 | |
| Barbara Treursić | Researcher | 25.02.2010 | |

Project start date

01/02/2007

Project end date

31/12/2011