Biomineralization processes of marine organisms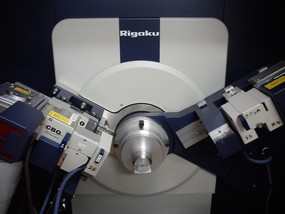 Biomineralization is a complex combination of biochemical and physiological processes in the creation hard structures, depending on endogenous activity of an organism and the exogenous environmental influence. In marine organisms biomineralization starts in early stages of development and continues during the entire life.
These processes take place in different tissues, shells and skeletons and are manifested in calcification, decalcification and in polymorph transformation of calcium carbonate in particular shell or skeleton layers. Biomineralization processes depend on a number of condition which influence the type and structure of the biomineral and include the following: supersaturation of the medium with calcium ions, the nature of a critical nucleus, characteristics of the organic matrix, promotors and inhibitors of phase transformation, environmental temperature, salinity concentrations and pH ranges. Many recent reports and ecological studies have correlated harmful environmental factors (lack of oxygen, toxic algae, inorganic and organic pollutants, antifouling paints) on disease, deformation and genotoxicity impacts on marine organisms. However, the interaction between environmental factors and pollutants on biomineralization, calcification processes and mineral composition of marine organisms have been insufficiently investigated so far. The calcareous skeletons of marine organisms act as concentrators of dissolved minor polluting elements in seawater, permitting easier analysis and more reliable measurements than those carried out directly on water or on soft tissues. Minor elements, including heavy metals and organic molecules are incorporated into the calcareous structure through isomorphism. For this reason, the shells and skeletons are stable and can be used as bioindicators of different contamination in the sea. Investigation of biomineralization processes of marine organisms encompasses several aspects: 1) in situ observations, sampling and environment observation; 2) experimental ecophysiological investigations of carbonic anhydrase activity under un/favorable conditions and pollution; 3) investigation on the sub cellular protein of soft tissue and hard structures; 4) Applied investigation, biomonitoring, and "so called" directed biomineralization, externally initiated production of target biominerals.
Project category

Znanstveni projekti Ministarstva znanosti, obrazovanja i športa

Project code

098-0982705-2727

Project leader / principal investigator




Associates

| | | | |
| --- | --- | --- | --- |
| Name and Surname | Status | Date active from | Date active to |
| Jakša Bolotin | Researcher | 02.01.2007 | |
| Adriana Borčić | Scientific novice | 02.01.2007 | |
| Vida Čadež | Scientific novice | 10.07.2009 | 1.02.2011. |
| Bojan Hamer | Researcher | 02.01.2007 | 25.02.2010 |
| Andrej Jaklin | Researcher | 02.01.2007 | |
| Daniel Mark Lyons | Researcher | 02.01.2007 | |
| Davorin Medaković | Project leader | 02.01.2007 | |
| Dijana Pavičić-Hamer | Scientific novice | 02.01.2007 | 31.10.2007 |
| Dijana Pavičić-Hamer | Researcher | 31.10.2007 | |
| Tina Šilović | Scientific novice | 02.01.2007 | 02.01.2007 |

Project start date

01/02/2007

Project end date

31/12/2011