MLAA - Machine Learning Algorithms and their Application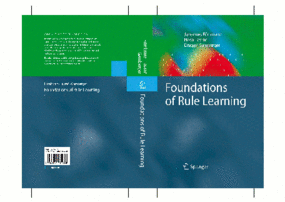 Project URL
Effective knowledge handling is the limiting factor of computational intelligence. And although the project purpose is practical implementation of knowledge technology tasks, our main research topic is actually machine learning. Our previous work gives us good reasons to believe that machine learning algorithms are not only powerful tools for intelligent data analysis and knowledge discovery tasks, but also that they can help us to structure existing expert knowledge and that they can be the driving force for decision support procedures.
The topic is both theoretical and practical research related to machine learning algorithms. Special attention is devoted to feature construction in general, and specifically for inductive learning from different complex data forms including temporal signals, two-dimensional images, text, and relational databases. Theoretically and practically we try to prove usefulness of the saturation-based concept of inductive learning. We will work on noise handling and overfitting prevention techniques.
The goal is development of algorithms that can be effectively used in intelligent data analysis and knowledge handling tasks. Applications are in very different fields including but not restricted to medicine, chemistry, biology, and social sciences. In each of these domains, we strongly cooperate with respective domain experts trying to obtain novel results that cannot be obtained by other methods. The aim of this interdisciplinary work is to achieve results that are significant for the development of the target domain as well as for the computer science as an illustration of the quality and significance of applied algorithms.
Project category

Znanstveni projekti Ministarstva znanosti, obrazovanja i športa

Project code

098-0982560-2563

Project leader / principal investigator




Associates

Project start date

01/01/2007