Biodiversity of benthic communities in the Adriatic Sea: natural and anthropogenic influences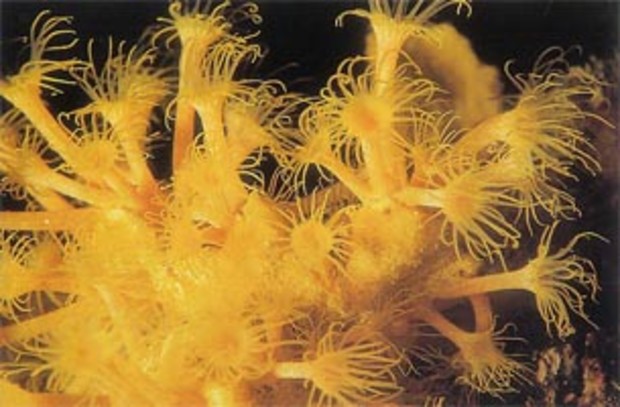 Project start date
01/02/2007
Project end date
31/12/2011
Status
Finished
Project category
Znanstveni projekti Ministarstva znanosti, obrazovanja i športa
Project code
098-0982705-2732
One of the priority task starting from the local and national levels to the regional and global levels, is research of benthic communities biodiversity as one of the best indicators of the environmental quality and most reliable indicator of human activities and natural changes consequences. Although previous investigations of benthic biodiversity were insufficient, Adriatic Sea is, as far as species richness is concerned, among the most diverse in the Mediterranean.
Structure and biodiversity of benthic communities will be explored in five the most influenced habitat types and related degraded communities: on hard bottom, soft bottom, mariculture area, near the waste water outputs, as well as in the settlements of invasive species. Main goal of the project is to identify the changes in taxonomic composition, structure and biodiversity of defined communities, along spatial gradient of parameters specific to given disturbance. Investigation will include macrobenthos on hard and soft bottoms and sediment meiofauna. Changes in structural (species richness) and functional (trophic) biodiversity, loss of more sensitive species or their reduced abundance and proportional growth of more tolerant and opportunistic species are expected. Results of this study will contribute to better knowledge of local and regional biodiversity, characterization of natural habitats without human influence, identification of natural variability under given biotic and abiotic gradients, preliminary classification of benthic habitats and communities experiences different types of disturbances, and provide prerequisites for assessment in semi-natural habitats and degraded communities.
Results will be evaluated by submitting them to the international scientific community through scientific papers and congress presentations. This project is based on "Ecosystem approach" as the baseline of the European Marine Strategy. That integrates fundamental ecological and oceanological investigations with the perspective of implementation in economy and management of natural resources. It is aligned to the priorities of Croatian National Strategy and could contribute to the fulfillment of the Croatian commitments under Convention of Biological Diversity (CBD), accession to Natura 2000 Network and acceptance of EU Habitat Directive.
Project leader / principal investigator




Associates

| | | | |
| --- | --- | --- | --- |
| Name and Surname | Status | Date active from | Date active to |
| Massimo Devescovi | Researcher | 02.01.2007 | |
| Ljiljana Iveša | Scientific novice | 02.01.2007 | 01.12.2007 |
| Ljiljana Iveša | Researcher | 01.12.2007 | |
| Andrej Jaklin | Researcher | 02.01.2007 | |
| Barbara Mikac | Scientific novice | 02.01.2007 | |
| Vedrana Nerlović | Scientific novice | 02.01.2007 | |
| Ana Travizi | Project leader | 02.01.2007 | |
| Ugo Ušić | Scientific novice | 09.07.2009 | |
| Jasna Vidaković | Researcher | 02.01.2007 | |