Acquisition and interpretation of NMR spectra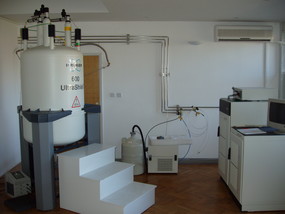 Spectroscopy of nuclear magnetic resonance (NMR spectroscopy) is research method employing magnetic properties of particular atomic nuclei to analyse corresponding molecular physical and chemical properties. It is based on nuclear magnetic resonance phenomenon and provides detailed information on molecular structure, dynamics and chemical environment.
NMR spectroscopy is predominantly used by chemists and biochemists to investigate properties of organic molecules. Small compounds could be analysed by simple one-dimensional techniques H-1 and C-13, while for bigger molecules like proteins or nucleic acids multidimensional techniques are necessary.