You are sending following URL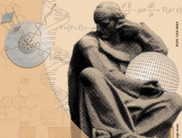 Comprehensive Annual Reports have been compiled since the RBI was established. Since 2002, a separate publication has been issued in the English language, which provides an overview of all the significant achievements that have resulted from scientific research at the RBI.
more »
Send URL
Send link to this page by e-mail. We don't aquire any personal data about you or e-mail recepient.