Laboratory for marine microbial ecology
We are studying the ecology and evolution of microbial communities. In focus of our interest are biotic and abiotic factors that generate and maintain microbial diversity. In turn, we seek to understand the implications of microbial diversity for ecosystem functioning.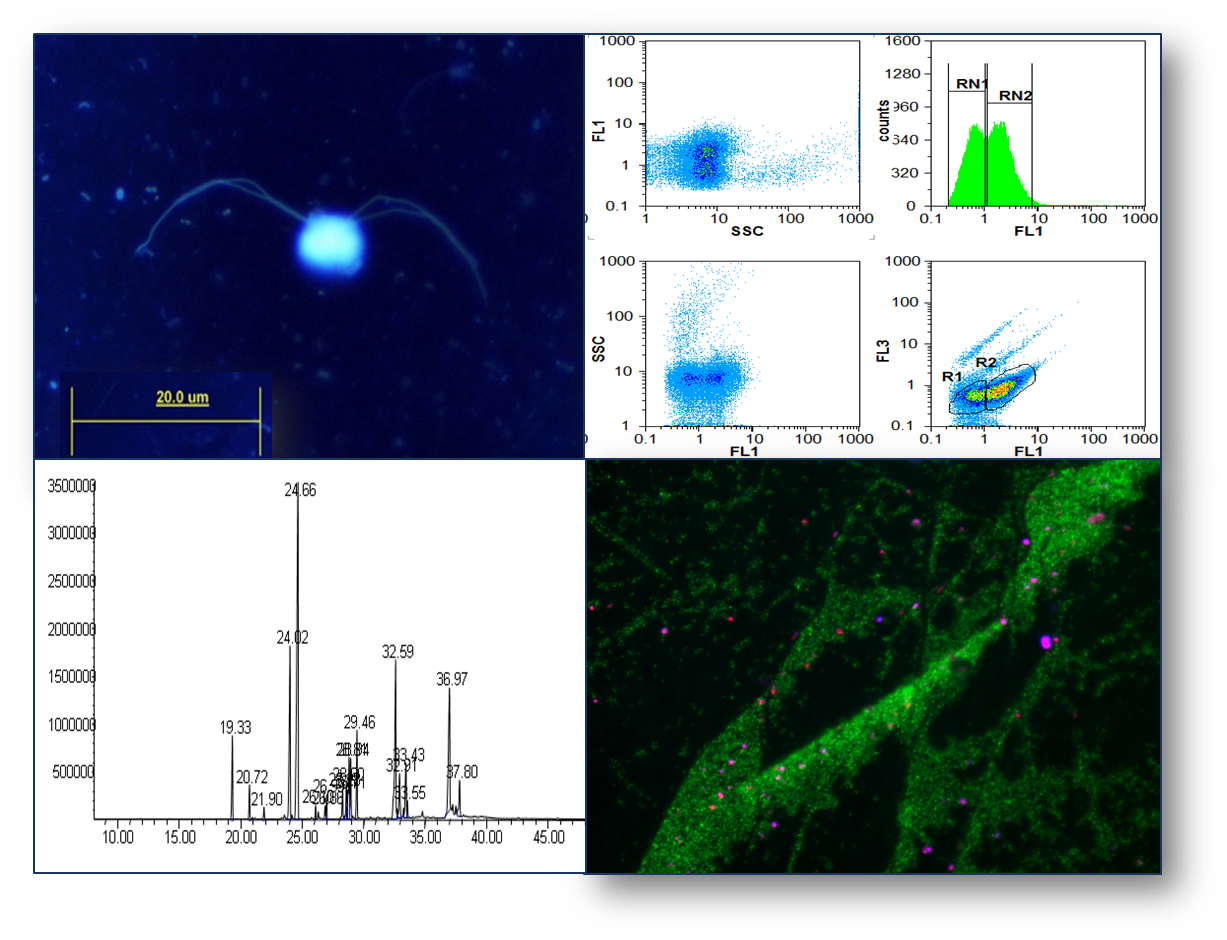 Laboratory for marine microbial ecology is founded on the long-term experience on biogeochemical as well as microbial processes in pelagic ecosystem. We built our knowledge on examining the physiology of bacteria, phytoplankton and macroalgae by lipidomics approach. Linking it to the long-term research on microbial loop and carbon cycling in the pelagic ecosystem of the northern Adriatic brought us to exploring the microbial interactions in frontal zones of different trophic regimens.
Research activities:
Structure of microbial communities (composition, abundance, biomass, production and activity), coupling of bacterioplankton activity and phylogenetic diversity
Use of lipids as indicators of source related changes in sediments and sedimenting particles, organic matter transfer through food chains and phytoplankton – bacteria relationship in mucilaginous aggregates and along the gradients in water column.
Environmental microbiology; specifically ecological studies on the survival of pathogenic microorganisms in marine environment, assessment of the sanitary water quality, organic matter transfer within microbial food web and biodegradation of organic compounds in marine environment, the role of bacteria in the formation of polysaccharidic and proteinaceous particles, and mucilaginous aggregates
Nutrient cycling and enzymatic processes in the pelagic ecosystems.
Applied research studies: quality-assessment of the farmed fish populations, ecological studies of the influence of the fish- and shell- farming area on the environment, ecological studies of the unusual occurrences that endanger human health, tourism and fishery, physiology and ecology of macroalgae, including invasive species.