Functional analyssis and molecular characterization of yeast
Category
Znanstveni projekti Ministarstva znanosti, obrazovanja i športa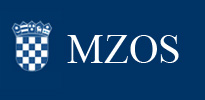 Wine production as a biotechnological process is based on traditional alcohol fermentation technology, where different yeast species have main role. Application of modern molecular techniques, such as analysis on the level of genome, transcriptome and proteome, enables determination of their phylogenetic linkage and physiological activity. By using recombinant DNA technology and development of transformation systems, it is possible to introduce specific genetic changes in selected yeast strains.
Saccharomyces species are very closely related and infertile, subsequently a few natural isolates that are supposed to be stabile hybrids of S. cerevisiae and S.bayanus have been found. These hybrids can be a result of different mating pattern, crossbreeding or horizontal transfer of genetic material. This findings could find its application in design of stabile hybrids with biotechnically desirable physiological characteristics, without using recombinant DNA techniques. Hybridization of wine yeasts can be achieved by protoplast fusion, by transfer of chromosomes or controlled crossbreeding of selected strains. Development of new transformation systems would enable further genetic research of selected wine yeast strains. By phyilogentic analysis we will examine relationship of indigenous yeast strains isolated from wine regions of Croatia with other isolates, and determine if some of them, are a stabile hybrid of two or more species. By comparison of transcriptome and fermentative analysis, we will determine their ability to exhibit characteristic physiological attributes, and possibility of their application as a starter cultures.
In selected wine yeast strains we will identify, clone and characterize gene homologues EHT1 and EEB1 because their protein products in yeast S.cerevisiae, have significant influence on ethyl-ester synthesis, which have positive effect on wine aroma. In S.cerevisiae yeast it is proven that synthesis of ethyl-carbamat, potentially cancerogenus compound, depends on CAR1 gene activity. S.cerevisiae has PAD 1 gene, which is responsible for volatile phenols synthesis, however they are produced in very small concentrations. Presence of named compounds can cause wine spoilage, for which yeasts from genera Brettanomyces are responsible. They appear during wine storage. For this reason it is our goal to identify and characterize in details homologue of PAD 1 gene in Brettanomyces spp. strains, also homologue CAR 1 gene in S.cerevisiae.