KELANA - Croatian Chemical and Laboratory Terminology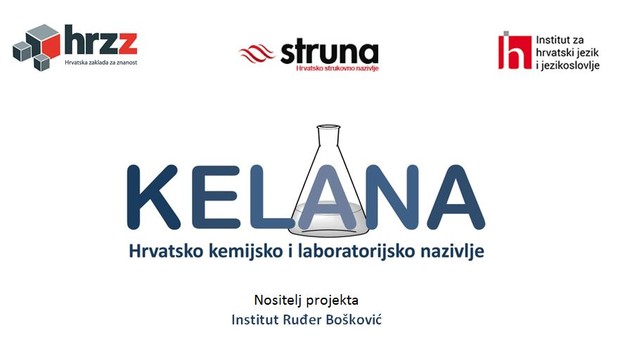 Project start date
01/09/2016
Project end date
30/11/2017
Status
Finished
Project category
Projekti Hrvatske zaklade za znanost
Grant awarded
55.710 HRK
Numerous terminology and usage discrepancies have been shown by overviews of textbooks (from elementary school to university level), as well as professional and scientific papers related to chemistry, chemical engineering and chemical technology published in Croatian language. These discrepancies are especially present in descriptions of laboratory, pilot plant and industrial equipment and procedures.
Due to the lack of terminology principles knowledge and deficiency of language culture, numerous inadequate derivatives from English and German terms are used. Additionally, many terms widely used in everyday practice are normatively considered as jargon.
The aim of KELANA project is to deal with terms used for description of laboratory, pilot plant and industrial equipment and procedures. They will be collected, elaborated by applying terminology expert methodology and introduced in a database of Croatian Special Field Terminology, STRUNA (http://struna.ihjj.hr/).
At the same time, in the framework of KELANA project, further development of chemical terminology, started within the project Development of Croatian Chemical Terminology (KENA, 2009 – 2010), will be proceeded.
In order to increase language culture, especially of future professionals in the field of chemistry, chemical engineering and technology, an outstanding care will be dedicated to dissemination activities of project results.
Project leader / principal investigator




Associates

Dr Hrvoj Vančik, Full Profesor
Faculty of Science, Department of Chemistry, Division of Organic Chemistry, University of Zagreb

Dr Tajana Preočanin, Full Professor
Faculty of Science, Department of Chemistry, Division of Physical Chemistry, University of Zagreb

Dr Željka Soldin, Assosiate Professor
Faculty of Science, Department of Chemistry, Division of General and Inorganic Chemistry, University of Zagreb

Dr Vesna Petrović Peroković, Assosiate Professor
Faculty of Science, Department of Chemistry, Division of Organic Chemistry, University of Zagreb

Siniša Runjaić, Professor
Institute of Croatian Language and Linguistics, Zagreb

Dr Ines Virč, Postdoctoral Fellow
Institute of Croatian Language and Linguistics, Zagreb

Dr Tomislav Portada, Research Associate
Ruđer Bošković Institute, Division of Organic Chemistry and Biochemistry, Zagreb

Dr Senka Djaković, Associate Professor
Faculty of Food Technology and Biotechnology, Department of Chemistry and Biochemistry, University of Zagreb

Dr Jasmina Lapić, Assistant Professor
Faculty of Food Technology and Biotechnology, Department of Chemistry and Biochemistry, University of Zagreb