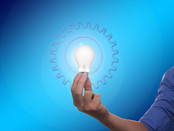 Joint Scientific Support Units
By developing and implementing new information technologies, the Centre is trying to satisfy all information needs of RBI scientists and other users (members of University and other Institutes, as well as other citizens).
more »
The basic equipment of the Centre consists of Bruker Avance 300 and 600 MHz NMR spectrometers. Service and expertise in the field of NMR spectroscopy is offered to the academic community, governmental institutions and industry.
more »
The Center for Informatics and Computing is a organizational unit of the Ruđer Bošković Institute in which research projects, development programs and services for scientists are performed in the fields of optoelectronics, information technology and computing.
more »