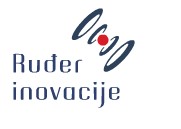 Rudjer Innovations Ltd. is a company specializing in the commercialization of innovations and technology transfer owned by the Ruđer Bošković Institute. It is a type of link connecting science and technology with business and industry. Rudjer Innovations Ltd. was established in 2006, with the full support of the Croatian Government and World Bank, in order to promote cooperation and partnership of research institutions, universities and innovators with commercial companies.
It is open to the scientific community, researchers and innovators, whom it assists in the commercialization of innovations and the results of scientific research, as well as companies that want to apply the knowledge of the scientific community in their operations.
Contact
Ruđer inovacije d.o.o.
Bijenička 113, 10000 Zagreb, Hrvatska
phone: +385 1 2360 111
fax: +385 1 2347 811
e-mail: info@r-i.hr
www.r-i-hr
The activities of Rudjer Innovations include finding and evaluating intellectual property, protecting intellectual property rights and helping to choose and implement suitable commercialization models (licensing, the establishment of spin-off companies, joint ventures).
Rudjer Innovations provides consulting services on technology transfer, closing business contracts, and the financing of innovations and projects. Its aim is to assist Croatian innovators and scientists, and to make their knowledge as competitive as possible on the world market.
Objectives
to promote a culture of innovation and raise awareness of the benefits of commercializing scientific projects and innovations
to raise awareness of the importance of protecting intellectual property
to develop various forms of cooperation between scientific institutions and industry
to increase the demand in the business sector for research and development at the RBI
to facilitate the transfer of technology and innovations from the RBI to manufacturing firms
to encourage academic and innovative entrepreneurship
to support knowledge-based businesses in their development from the initial stage to the growth phase
Focus Areas
Finding and Assessing Intellectual Property

searching patent databases
technological assessment
market assessment
preparation of feasibility studies

Procedure for the Protection of Intellectual Property

selection of the most appropriate form of protection
writing patent applications
covering protection costs
legal assistance

Commercialization of Intellectual Property

marketing strategy and partner selection
selecting the optimal type of commercialization
negotiating, writing and executing contracts
establishing spin-off companies
preparing business plans
seed capital
project management

Later Phases of Commercialization

finding additional sources of financing
monitoring compliance with contracts
collecting fees and revenues, and the distribution thereof
Benefits of Cooperation
For Companies:

better, faster and cheaper research and development
applications of new technologies and innovations developed in cooperation with science
creation of competitive advantages on the market

For Scientists:

compensation from the licensing of intellectual property
compensation from cooperation with industry (sponsored research projects, joint ventures, scholarships)
compensation from various consulting services (expert assessment, data analysis, servicing, testing and analysis)
share of ownership in spin-off and start-up companies
Rudjer Innovations is open to providing advice and assistance in the commercialization of innovations.