Green Nanocoatings for the Materials Surface Functionalization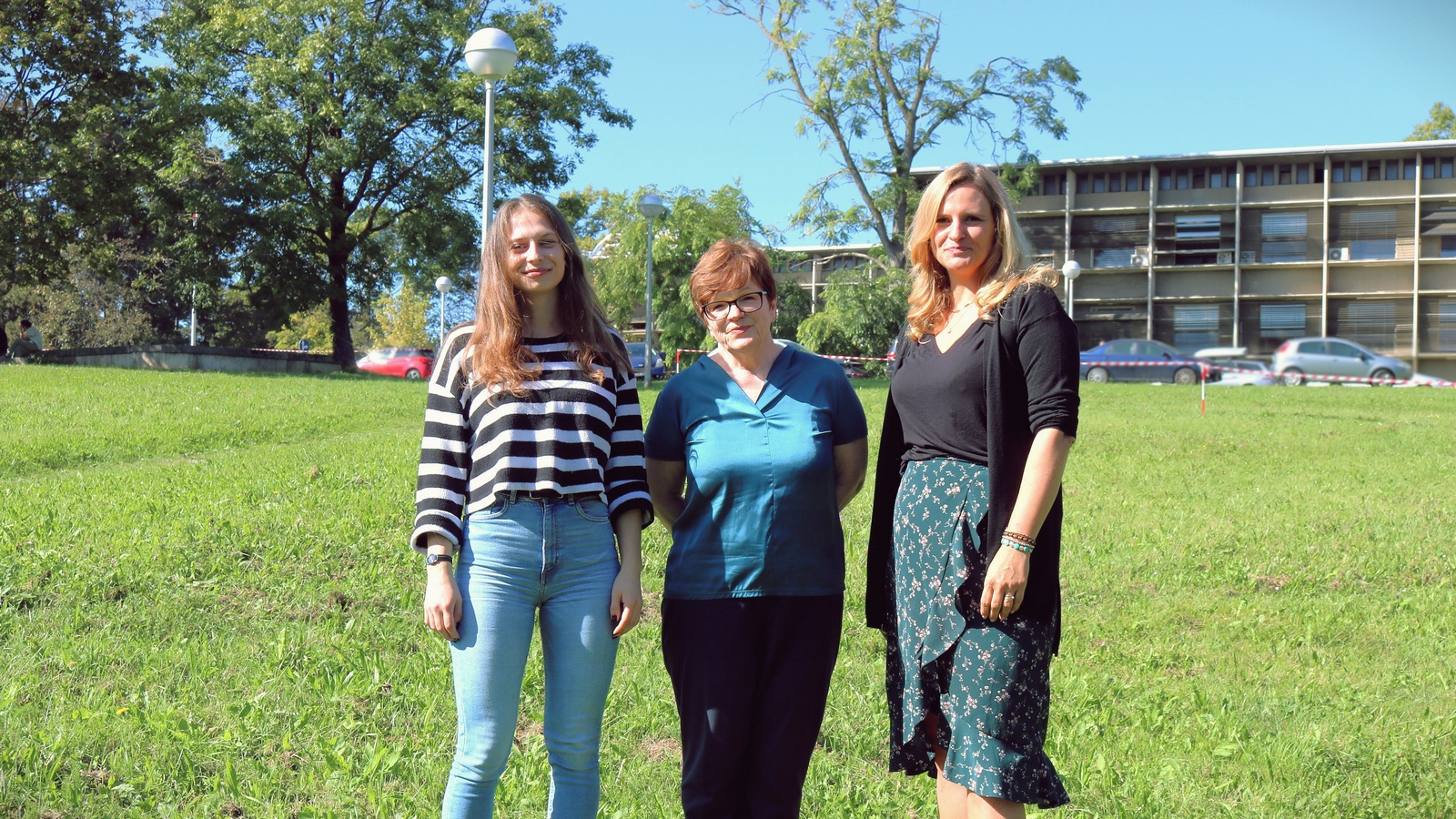 A multidisciplinary team of researchers led by Dr. Katarina Marušić from the Ruđer Bošković Institute (RBI) has developed an innovative methodology for improving the properties and functions of material surfaces. The application of this methodology could lead to a significant shift in the development of electronic devices going forward. It could also be the same case for sensors and biosensors, as well as in the fields of electro-catalysis and medicine.
These results were published in the journal 'Small', one of the most distinguished journals in the field of micro- and nanoscience, and the fact that the journal's editors have highlighted this work on the journal's cover page indicates that these are very valuable results.
Due to the environmental impact of traditional industry, science and industry are turning to new, more environmentally friendly processes and technologies. Radiation chemistry is a field of chemistry that studies the transformations in materials exposed to high-energy radiation. By using radiation chemistry processes, it is possible to avoid the use of various solvents and other often toxic chemicals, thereby helping to protect the environment.
The focus of this complex research is on self-organised monolayers and their cross-linking into a nano-thick polymer coating. A self-assembled monolayer (SAM) is a thin layer of molecules that is self-assembled on the surface of another material.
We might imagine it as a layer with a thickness of only one molecule, which then acts as the architect of the entire piece of material. This means that the molecules in that layer arrange themselves in a highly organised structure, without the need for any additional aids.
These layers are very useful because they can create materials that are more resistant to damage or even allow interaction with living cells. However, they are often not stable enough, especially under demanding conditions, such as weather changes in urban environments. Now, scientists have figured out how to make these layers more stable in the long term by cross-linking them, and they have also developed a new methodology that allows them to better monitor and understand these processes.
''This kind of process of self-organisation enables the rapid and precise creation of nanostructures that are very useful in various sorts of technologies. The study of such layers has profound implications for the development of new applications, i.e. the functions of materials with improved or completely new properties. Think of it as materials that are super-resistant to external influences, highly selective or capable of precise interaction with biological cells. These are just a few of the extremely promising areas that research into self-organised monolayers opens up," explained Dr. Marušić, a senior research associate in the RBI Radiation Chemistry and Dosimetry Laboratory.
The team, led by Dr. Marušić, brings together experts from the Department of Material Chemistry, including doctoral student Ena Pezić, Dr. Nives Matijaković Mlinarić, Dr. Damir Kralj, and Dr. Branka Mihaljević, as well as Dr. Pavo Dubček and Dr. Jordi Sancho-Parramona from the Department of Materials Physics at the RBI.
Their collective research has demonstrated that it is possible to create monolayers that are long-term stable by cross-linking. Why are these findings important? Well, not only does it help researchers develop better and more durable new materials and products, but this whole process is also "greener'!
This research was supported by the Croatian Science Foundation under the project IP-2020-02-4344 titled ''Irradiated Polymer Nano-Coatings for Metal Protection'' (RadMeNano).
Senior research associate
Internal phone number:
1453