Innovative aquaculture prototype by RBI researchers awarded at the Blue-Cloud Hackathon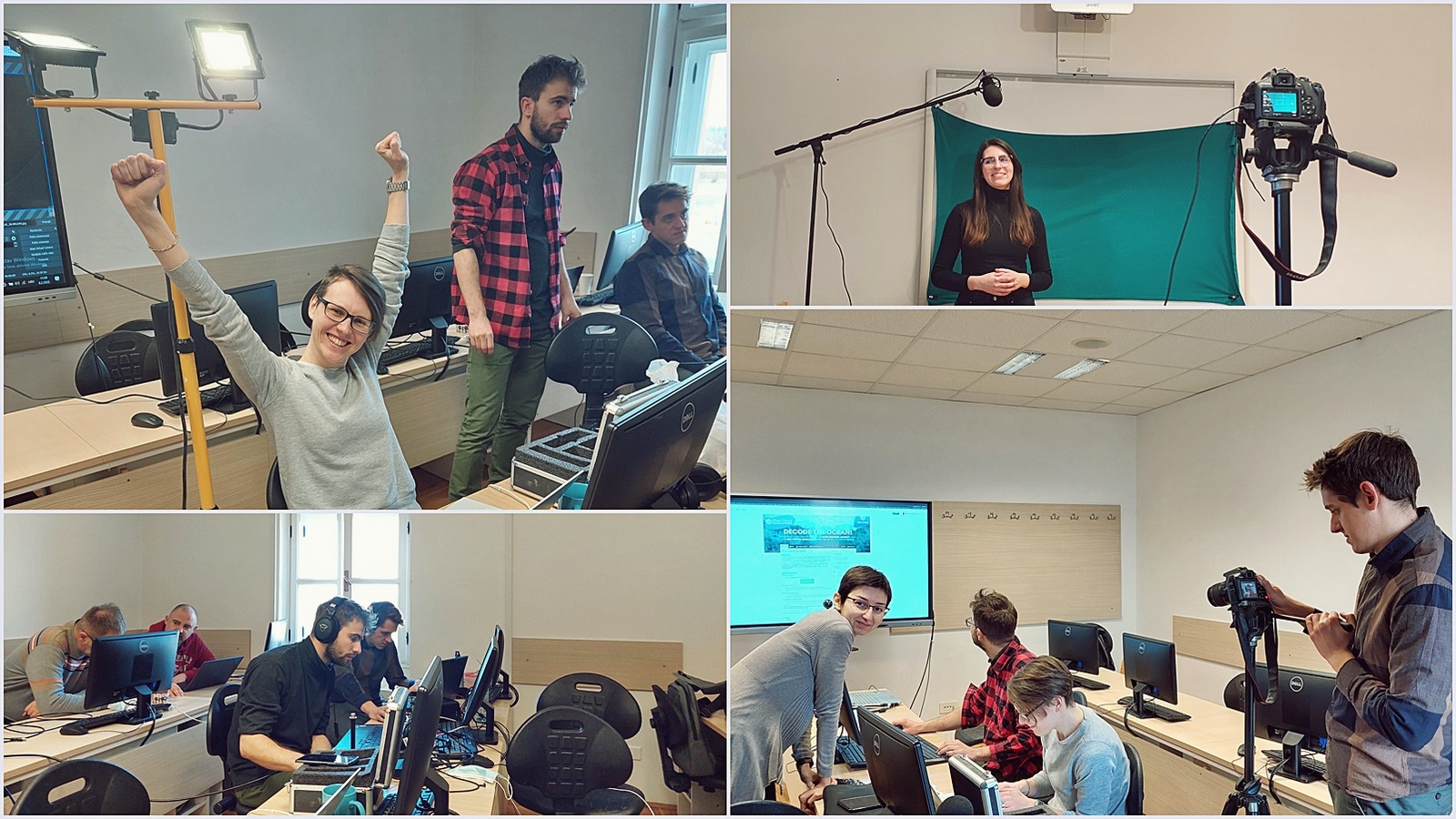 A team of researchers from the Ruđer Bošković Institute (RBI) and the Department of Biology at the University of Osijek has won second prize at the Blue Cloud Hackathon for an innovative prototype 'PerfeCt - Performance of Aquaculture under Climate Change'.
PerfeCt - Performance of Aquaculture under Climate change is an innovative approach to answer the question 'What if?" when setting up and/or adapting aquaculture facilities in light of climate change. Our goal is to provide a tool that helps stakeholders determine future conditions for aquaculture at a given site," explains team coordinator Ines Haberle, Hackathon team coordinator and PhD student in the AqADAPT project at RBI's Laboratory for Informatics and Environmental Modelling.
The application is aimed at anyone interested in aquaculture farming, distribution and decision-making processes, with a focus on policy makers, aquaculture farmers and the general public.
Fierce competition
From February 7-9, 2022, the Blue Cloud Hackathon brought together nearly 150 participants from a diverse community of marine scientists, informaticists, and innovators to test the Blue Cloud web-based ecosystem of open-science services and resources to address selected ocean challenges. Three teams were recognised for their work to improve aquaculture management and study wildlife interactions.
As the flagship initiative for the future of the seas and oceans under the EU HORIZON 2020 programme, Blue-Cloud is the thematic Open Science Cloud for the marine domain. It brings together services offered by marine data infrastructures, research infrastructures and e-infrastructures in Europe to support and promote marine research. Blue-Cloud is building a platform for collaborative open science that provides a wealth of data, analytical tools and computing power to help researchers develop solutions for a safe, healthy, productive and transparent ocean. The platform features a Data Discovery and Access Service that allows users to retrieve approximately 10 million datasets from leading European marine data infrastructures (such as EMODnet and CMEMS) in a single environment. These data and derived data products can be used in the virtual research environment, where virtual labs are set up to allow users to run methods and perform collaborative research tasks.
32 teams with 149 participants from 73 countries participated in the hackathon. 27 mentors from the Blue Cloud Consortium guided and supported participants in their journey. A total of 23 teams representing 111 participants completed the challenge. Of these 23 teams, 10 were invited to defend their ideas as finalists at a "Pitching & Award Live Event."
The award-winning Croatian team consisted of ten biologists, oceanologists, microbiologists and physicists from the Ruđer Bošković Institute and the Department of Biology at Josip Juraj Strossmayer University in Osijek: Ines Haberle, Tamara Đerđ, Marija Purgar, Domagoj K. Hackenberger, Nina Marn, Bruno Ćaleta, Jadranka Pečar Ilić, Damir Kapetanović, Tin Klanjšček and Branimir K. Hackenberger.
These scientists and researchers are part of the Croatian Science Foundation project AqADAPT - Adapting Marine Finfish Aquaculture to a Changing Climate' led by Dr Tin Klanjšček.
They are engaged in mathematical and statistical modelling and predictive simulations in the fields of biology, ecology and oceanography, with a focus on providing information for the introduction of laws and appropriate practises for the sustainable management of ecosystems and populations.
''The successful participation and second prize at the Blue Cloud Hackathon is a recognition of our work, which gives more visibility to the previous results of the project and supports new collaborations,'' said Dr Tin Klanjšček, the head of the laboratory.
'' The idea to participate in the Blue Cloud Hackathon competition came from our youngest colleague Marija Purgar. After the initial 'brainstorming', I proposed a GIS platform for predicting the growth of farmed fish under different environmental conditions, adapted for broader application. The team took the idea, we developed it further, entered the race and as it turned out we were quite successful,'' said Ines Haberle.