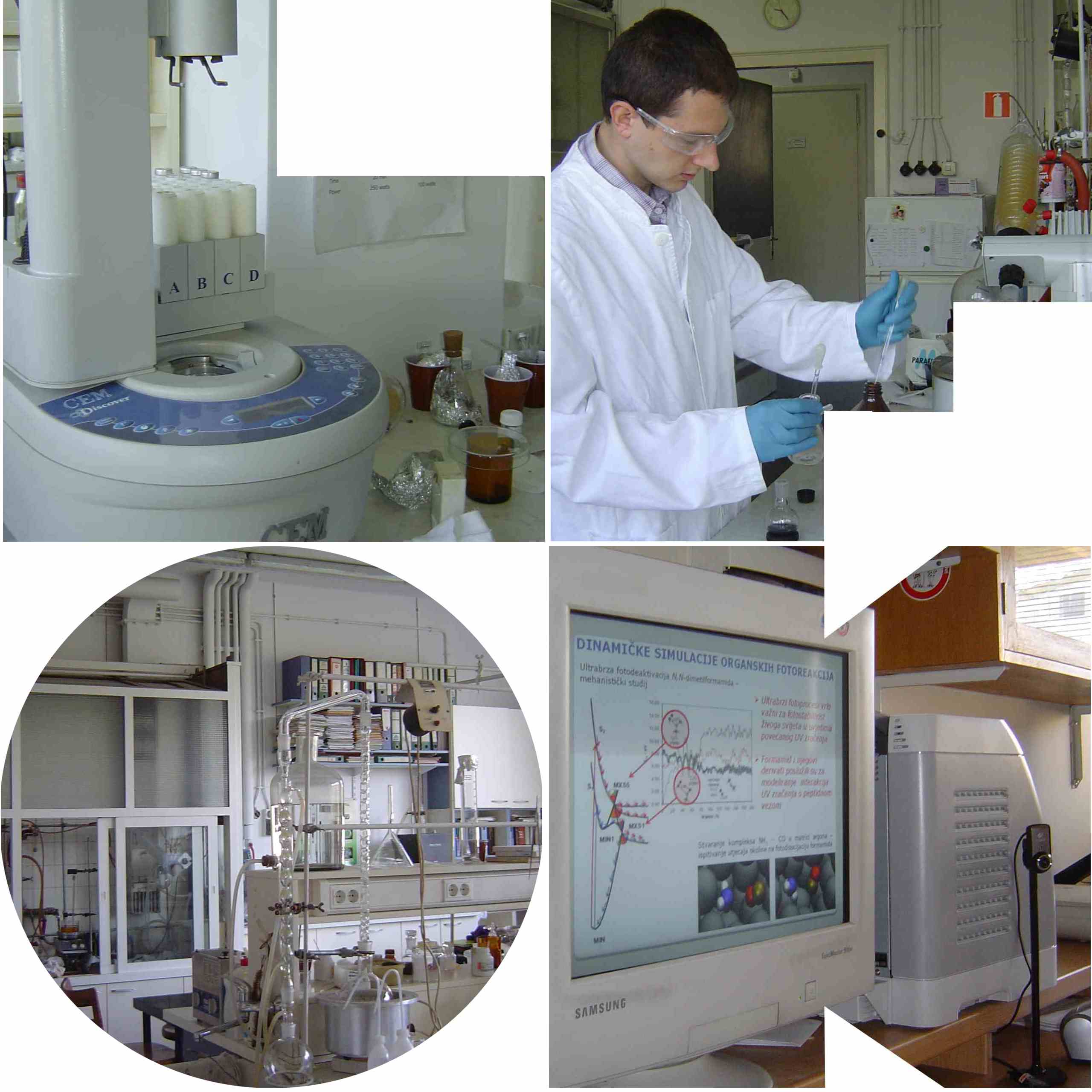 We are engaged in fundamental studies related to the omnipresent and everlasting problem of reactivity of organic and organometallic compounds. In conducting these studies, an integrated approach is employed involving synthesis, product analysis, determination of reaction mechanisms and structural interrogation via spectroscopic and computational methods. In synthetic work, extensive use of high pressure techniques and microwave assisted synthetic methods is made.
Research emphasis area include:
study of acid/base properties of selected classes of molecules in the ground and electronically excited states
reactivity studies of highly strained compounds with particular emphasis on cyclopropene derivatives substituted with 14a elements
mechanistic studies of carbanionic reactions
high pressure chemistry with principal objective of elucidating reactivity of 14-group metalloids
synthesis and theoretical studies of fused norbornenes and their heteroatom analogues with nonplanar double bonds
synthesis and investigation of chemical and physical properties of novel norbornenes and heteronorbornenes and their functional derivatives, Diels-Alder and 1,3-dipolar cycloadditions
The second major activity within laboratory, concernes applications of basic principles of physical-organic chemistry in tayloring specific bioactive molecules, to mention only potential antioxidative (vitamine C derivatives) and potential guanidine based drugs.
At the beginning of 2010, dr.sc. Eckert-Maksić became destinguished scientist of Ruđer Bošković Institute while dr. sc. Davor Margetić became a head of the Laboratory.