RBI Attracts Young Researchers
Based on a large number of applications to vacant posts, the RBI is one of the most desirable employers among young researchers in Croatia.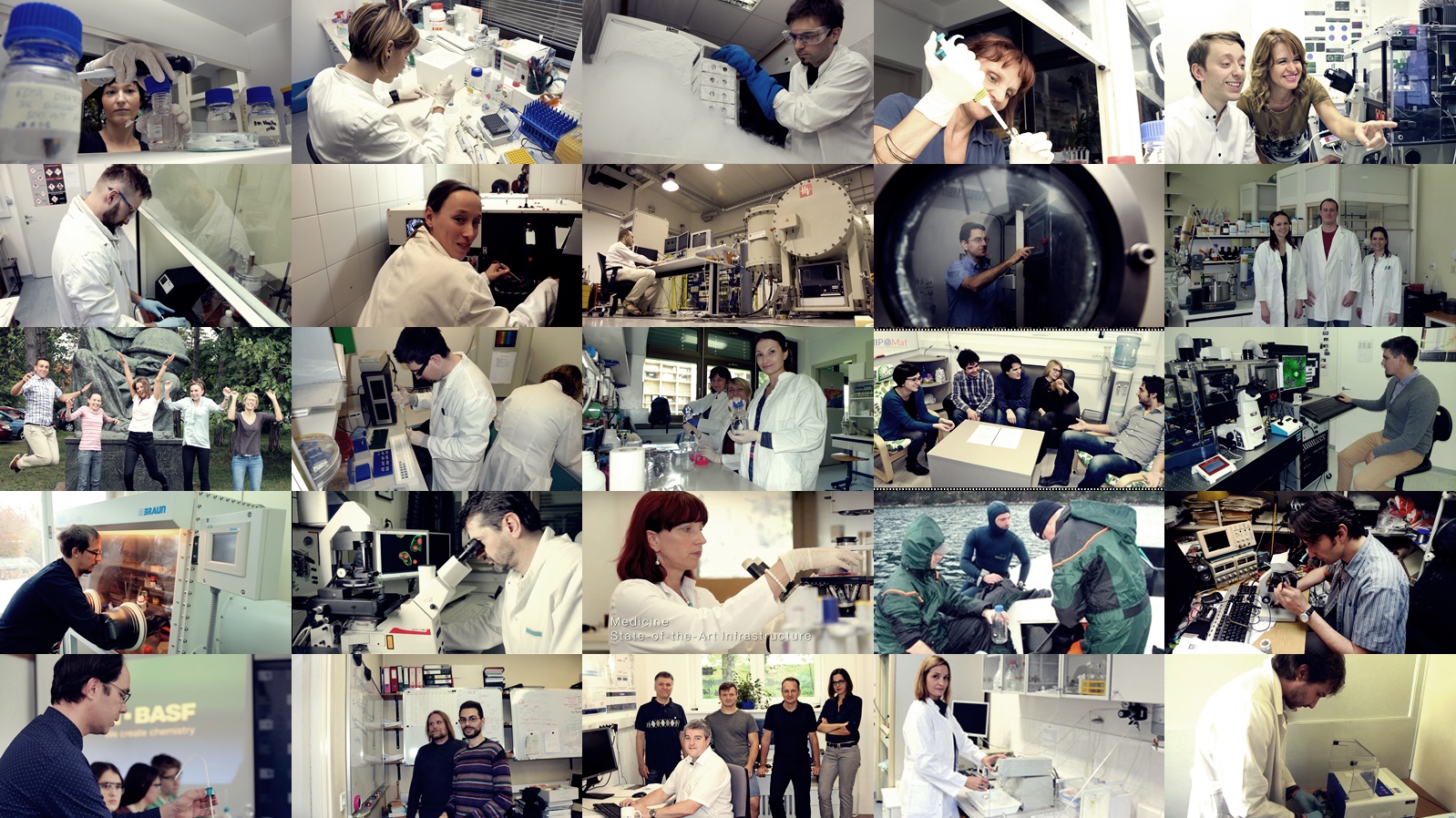 The Ruđer Bošković Institute (RBI) and the Institute of Croatian Language and Linguistics (IHJJ) have today signed a co-operation agreement on Croatian language learning programs for foreign researchers at the RBI. The reason for launchings such a programme at the RBI is the surge of young as well as foreign scholars and researchers at this leading scientific and research institute in Croatia.
"Successful countries and economies around the world have been intensively moving ahead to a knowledge-based economy over the last few years. Among other things, this resulted in increased global demand for scientists and researchers worldwide. Science and innovation systems are generally spreading, while demographic changes in some countries lead to reduced 'brain gain'. Unfortunately, Croatia has been facing a massive drain of young and highly educated people in the last 20 years. Moreover, as many as a sixth of Croatians between 20 and 64 years old resided primarily in another EU country in 2017, as reported by Eurostat in May this year.
In such conditions, attracting and retaining highly educated specialists, particularly young researchers, is a huge challenge, even for the research institutes as large as the RBI", explains the RBI Director Dr David M. Smith.
This leading Croatian research institute, currently gathers a staff of 906 employees, of which almost 60 percent are scientists and researchers. There are currently 446 PhDs working at the RBI, 246 of which are women, which is a 58 percent share. This places the RBI above the EU and world averages in the participation of women in science.
'Brain gain' at the RBI
There has been a significant increase in the number of applications to vacant posts at the RBI in the last couple of years. For example, a total of 134 doctoral and postdoctoral candidates were employed at the RBI in 2016, while in 2018 there was a growth of as much as 49 percent resulting in as many as 209 full-time doctoral and postdoctoral researchers employed at the RBI. Based on these numbers it can easily be concluded that the RBI has become one of the most desirable employers for young researchers in Croatia.
Moreover, in the last few years, the RBI saw noticeable boost in the number of foreign scientists and researchers employed at the RBI. The outcome is 35 foreign researchers employed at the moment of which 13 are permanent employees, and 3 manage their own research groups and laboratories.
All of these indicators are the result of the RBI's comprehensive strategy for strengthening excellence and the efficient use of EU funds, especially in the case of embracing the employment opportunities provided by the European Social Fund (ESF) under the Operational Program Efficient Human Resources (OPEHR).
Due to this growing number of foreign scientists, the RBI and the Institute for Croatian Language and Linguistics have signed an Agreement on Interinstitutional Cooperation on Croatian Language learning programs for foreign researchers at the RBI.
Future brings a 72-million-euro investment
Numbers speak in favour of the RBI's progress in 2018. While 20018 was both, challenging and demanding, it was also very successful for the RBI team. Namely, the RBI once again demonstrated its leading status in Croatia in pulling the EU funds. Thus, the year 2018 brought 4 new HORIZON 2020 projects, another 4 projects funded under EU structural funds, as well as 3 projects under INERREG programme. Also, let`s not forget about 30 projects funded under Croatian Science Foundation worth over 4 million euros and an income of almost 2 million euros earned by commercial contracts with industry sector.
''We expect the RBI's capital structural project "Open scientific infrastructural platforms for innovative applications in the economy and society" (O-ZIP) to positively influence on the RBI's capacity to draw funds from the European programs for scientific research such as 'Horizon Europe'. This will by all means have an explicit impact on new employment prospects. Finally, we expect the O-ZIP project to enable the RBI to raise substantial revenues from commercial activities. The RBI will then be able to use those resources in encouraging further employment of professional and scientific staff", says Dr Smith.
The O-ZIP project will bring a capital investment of EUR 72 million to the RBI in 2019. This will be the first serious investment in the RBI infrastructure since its foundation. The realization of this pioneering structural project will ultimately provide the RBI scientists with finest work conditions as similar to those already embraced by prestigious international institutions worldwide
"This capital investment will enable even better results and earn even stronger international recognition to the Institute. It will facilitate greater engagement of foreign scientists as well as return of our eminent scientists from abroad", concluded Dr Smith.