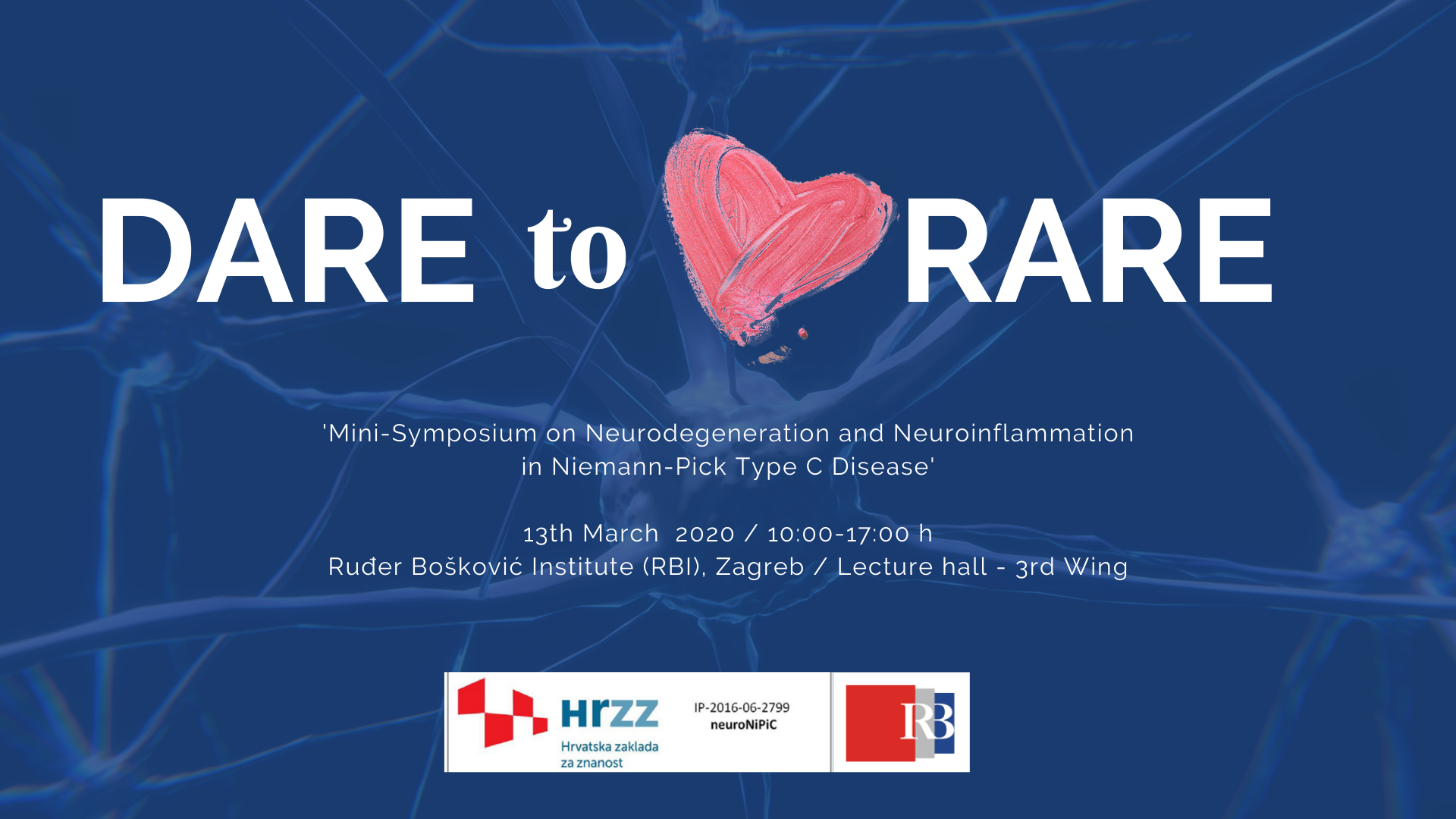 Through the presentation of the results of the HRZZ research project neuroNiPiC led by Dr. Silva Katušić Hećimović (Laboratory for Neurodegenerative Disease Research, Department of Molecular Medicine), the aim of this mini-symposium is to raise awareness of the importance of rare disease research and how it can contribute to the understanding of the much more common and complex neurodegenerative diseases, such as Alzheimer's disease.
In this way, the RBI and HrZZ will contribute to the celebration of World Rare Disease Day.
Rare Disease Day takes place on the last day of February each year. The main objective of Rare Disease Day is to raise awareness amongst the general public and decision-makers about rare diseases and their impact on patients' lives.