An MSCA Success Story at the RBI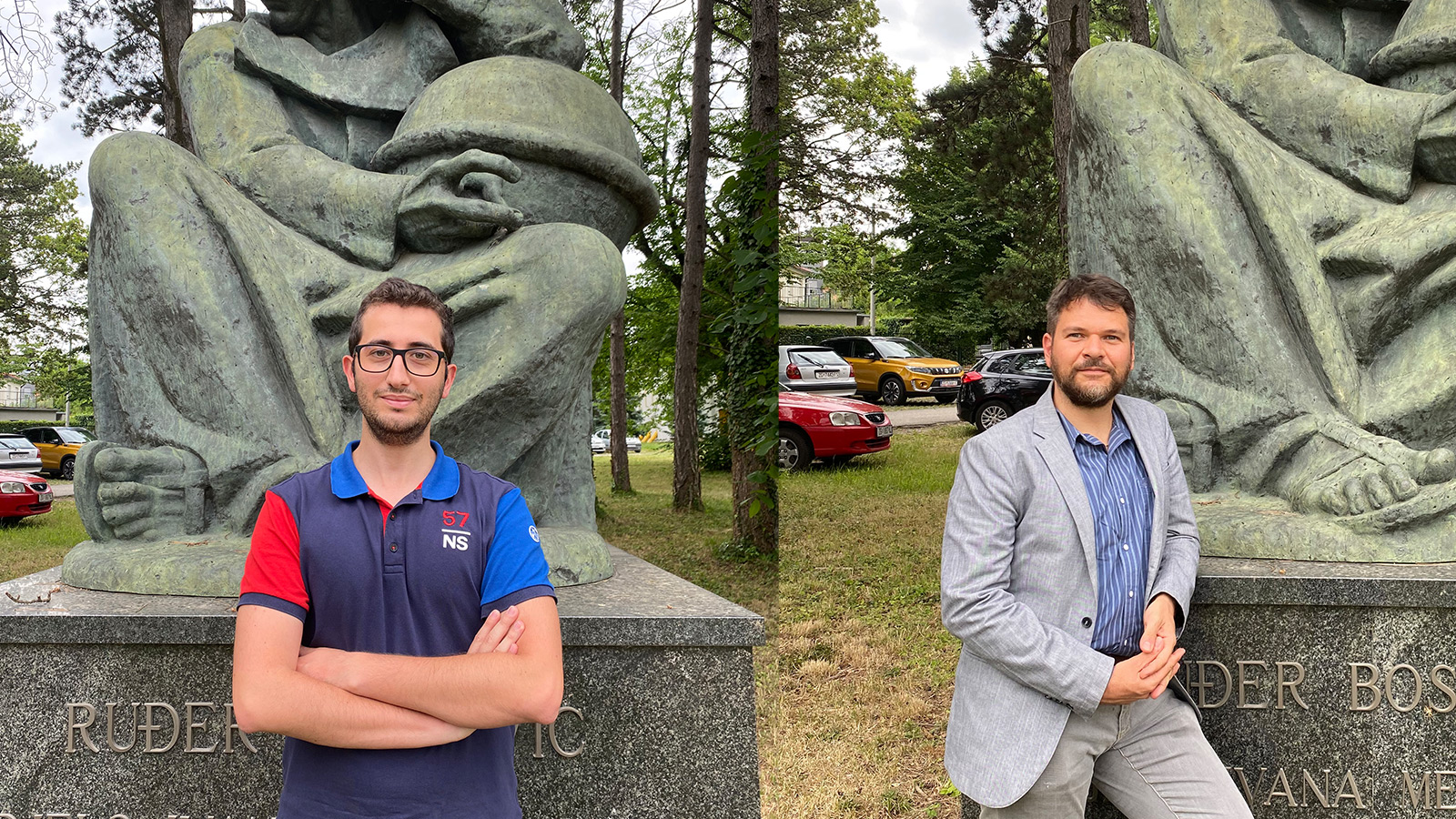 Prof Fabio Franchini, member of the Condensed Matter and Statistical Physics Group at the Ruđer Bošković Institute (RBI) accepted the challenging task by joining a consortium of three companies and six research institutions from all over Europe in conducting an innovation-driven Marie Skłodowska Curie Action under project 'Molecular Quantum Simulations' (MOQS).
Thanks to this MSCA project, doctoral student Alberto Catalano joined the RBI Group last spring. The European Commission featured Alberto and his mentor Prof Franchini among 'MSCA Success Stories in Widening Countries'.
The EU-funded programme Marie Skłodowska Curie Action (MSCA) enables research-focused institutions of all profiles to train and host talented researchers as well as to create strategic partnerships with leading institutions worldwide. The MOQS project provides international, interdisciplinary, and intersectoral doctoral training for 15 PhD candidates, while the scientific goal of this project is to demonstrate the power of quantum processing for the simulation of molecular systems.
''The MOQS ITN will advance our ability to simulate the structure and behaviour of small molecular compounds, improving the efficient design of drugs and tackling new biological problems,'' explains Prof Franchini, the project coordinator at the RBI.
The scientific work on this project is complemented by a training programme, outreach- and dissemination activities, as well as efficient management.
''Quantum mechanics is a topic that is hard to master and that so far has remained mostly confined to the academic environment. Now, it has to be taught together with knowledge for various practical implementations, complemented with the flexibility and mind-set to work in a commercial setting. This project will train 15 bright students with these skills by letting them work on challenging problems of current interest. Moreover, the wide network, comprising both academic and commercial entities, with mandatory visits and collaborations between the different partners, provides a stimulating environment with a broad horizon, thus creating the optimal conditions for the successful preparation of these young researchers for the challenges of the future,'' says Prof Franchini.
''Taking part in the MOQS network will allow me to deeply enhance my technical skills and knowledge in the context of quantum physics, working on the development of cutting-edge solutions for quantum molecular simulations. Moreover, it will provide me with the opportunity to develop and enhance my soft skills while creating a rich and stimulating scientific network all over Europe, both in the academic and industrial environment, being in touch with leading experts in the field. Since we are on the verge of the quantum technology revolution, this kind of training and networking activities will be crucial in boosting my professional and personal development and can be considered as the first fundamental step towards a career in scientific research,'' says Alberto Catalano and explains that his decision to apply for the post was primarily driven by the topic and the excellence of the program.
''Also, talking to other researchers, I was spoken highly of the Condensed Matter and Statistical Physics Group at Ruđer Bošković Institute, which itself is a well-recognized institution with high-level researchers and a good scientific network worldwide,'' concluded Alberto.
F
F
Senior research associate
Internal phone number:
1347