Lecture by the Eminent Scientist Prof. Illan Chet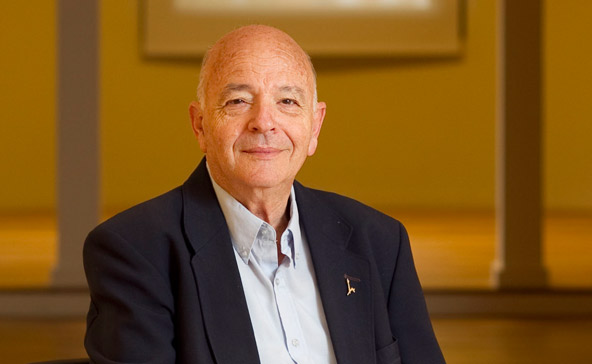 Professor Ilan Chet held the lecture entitled Biological control: an environment-friendly approach to plant disease control at the RBI.
Israel is a world leader in applied high technology in agriculture. It achieved this position through many years of experience in the development of agriculture under very difficult and adverse circumstances. Prof. Ilan Chet is one of Israel's greatest experts in agricultural biotechnology. His research is related to the biological control of crop diseases, with a focus on the environmentally friendly use of microorganisms to decrease pesticide use.
Prof. Chet was the Founding Director of the Otto Warburg Minerva Center for Agricultural Biotechnology (1983-1986) and has served as the dean of Hebrew University (1986-1989) and president of the prestigious Weizmann Institute of Science (2001-2006). He is currently a professor at Hebrew University and Deputy Secretary General for Higher Education and Research in the Secretariat of the Union for the Mediterranean.
Dr. Ilan Chet completed his doctoral work in microbiology at the Hebrew University of Jerusalem's Faculty of Agriculture. He is the holder of 38 patents. In his scientific career, he has published over 380 papers in international scientific publications and edited five books in his field. He has also mentored over 30 Ph.D. and 55 M.S. students.
Prof. Chet's international reputation has also been confirmed by numerous awards, including the Rothschild Prize in Agriculture (1990), the Max-Planck Award for Distinguished Research (1994), the Israel Prize (1996), the Japanese Arima Prize for Applied Microbiology (1996), the Wolf Prize (1998), and the EMET Prize (2004). He has been awarded honorary doctorates from Sweden's Lund University, Israel's University of Haifa (2006) and Italy's Naples University. Prof. Chet is a member of the Israel Academy of Sciences and Humanities, the European Academy of Sciences and the European Academy of Microbiology.