Mega SCI Party in Zagreb Attracted Thousands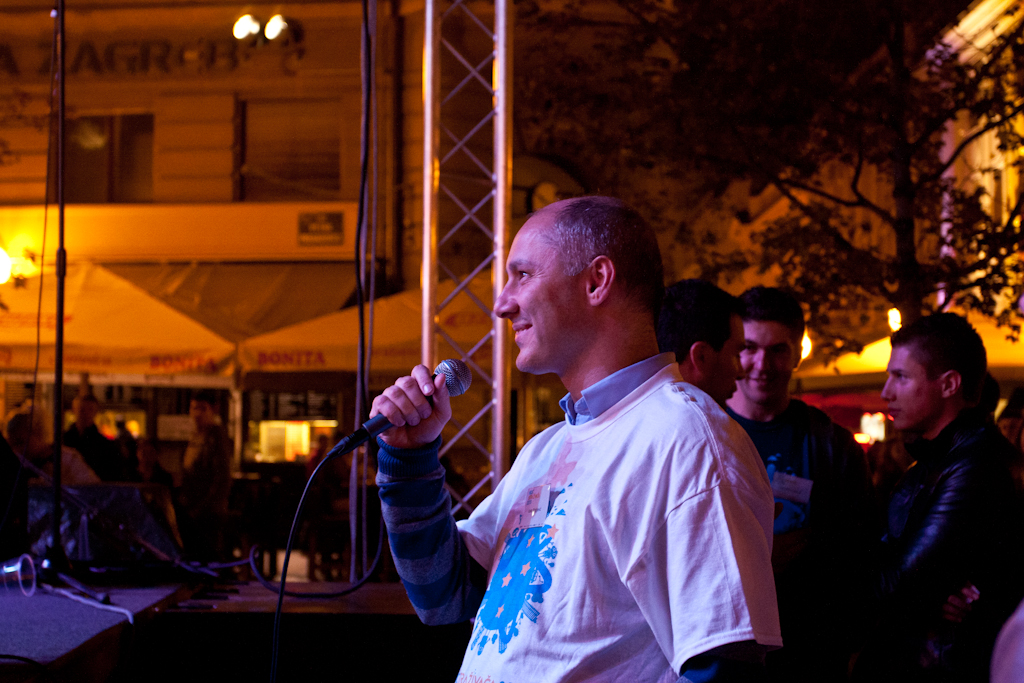 Despite rain throughout the day in Zagreb, several thousands of people did not miss the chance to participate in this mega science party, taking place every year on a single September night in about 300 cities all over Europe.
The Researchers' Night in Croatia took place in three largest Croatian cities: Zagreb, Split and Rijeka. In Zagreb, Ruđer Bošković Institute joined forces with the Agency for Mobility and EU Programmes as the project co-ordinator. Along with the Agency, the partner co-organizers were some of the largest research institutions in Croatia: University of Split, University of Rijeka, and University of Zagreb, Institute of Physics Zagreb, and Society science.org.
In Croatia the event took place under the slogan Night of the Lab Out – NLO 2013, and that was exactly what we have tried to do with our activities – to bring labs and the researchers in as bigger number as we could to the streets and squares.
Pursuing this idea, we located our activities in Zagreb at 4 venues at one of the Zagreb`s main squares, popularly called ' Flower Square' which has always been the prime favourite meeting and strolling venue among all such places in Zagreb. The visitors were able to enjoy non-stop performances from 5 p.m. until 11 p.m. More than a hundred of scientists challenged spectators' senses, perception, curiosity and knowledge through workshops, experiments, demos, marathon of science shows, films, installations, research cafes, games and lots of surprises for all ages and all tastes.
The activities included SCI MEGA SHOW with the big plasma wall on the grand stage where scientist demonstrated mega experiments such as VORTEXT experiment with a smoke launcher firing giant vortex smoke rings, particle detector experiment, different theatrical plays on popular scientific themes and characters.Undoubtedly, the peak of the Night was a special surprise - live video conference with CERN, which thrilled the youngest, as well as prof. Fabiola Gianotti, ATLAS experiment coordinator, who together with RBI scientist Senka Đurić eagerly answered their questions.
The Researchers' Night project is supported by European funds in the framework of the Seventh Framework Programme of the European Community for Research and Technological Development (FP7).
The Researchers' Night is a pan-European event involving a wide range of scientific and research organisations, including museums, laboratories and academic institutions, which host a variety of entertaining and fun events planned to run late into the night. The aim is to give the public, and in particular young people, the opportunity to meet researchers within the context of festive and 'fun' activities and to highlight the appeal of pursuing a research career.
This year the event took place in more than 33 European countries. From Ireland to Israel, researchers shared their passion for science with the public in 300 cities. Last year, Researchers' Night attracted more than one million visitors, including 600 000 children.
"Children are naturally curious and creative, and Researchers' Night is a great way of showing them that science is cool. Who knows, perhaps it might also inspire some girls and boys to become brilliant scientists of the future," said Androulla Vassiliou, European Commissioner for Education, Culture, Multilingualism and Youth.