Rapid Cell - IPA Project by RBI Worth 600 000 EUR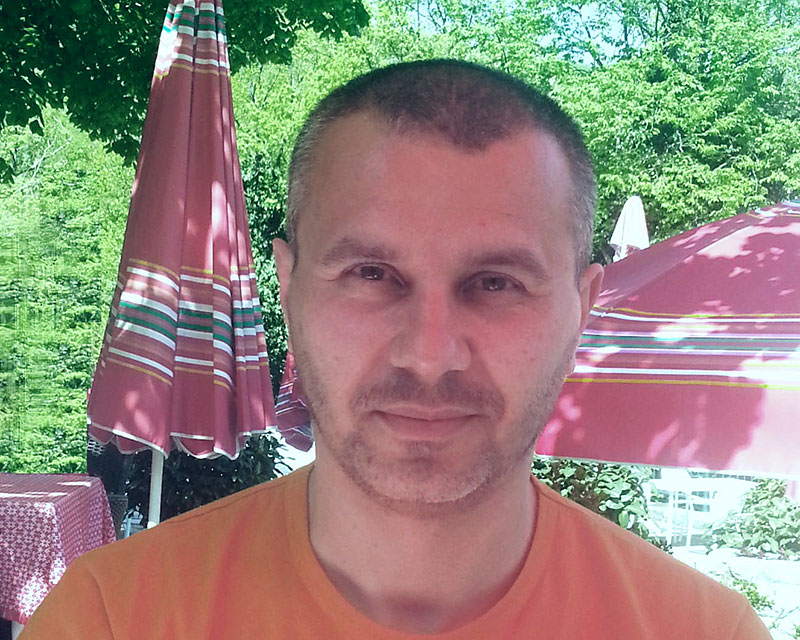 RBI scientist Mario Cindrić, PhD, was granted an IPA project worth nearly 5 million KN for the development of a novel method of rapid detection of pathogens and tumour cells for use in clinical practice. The European Union has provided financial support for the project in the amount of 531 347,27 EUR.
The results of this research, which RBI conducts in collaboration with the Faculty of Food Technology and Biotechnology of the University of Zagreb, SEMGEN Ltd. should contribute to future rapid clinical identification of pathogenic cells and biohazards by using the original method of biotypization while developing more effective diagnostics, which could lead to reduced and selective use of antibiotics and more timely treatment of tumours. It is an innovative and marketable method used for the first time.
The research is based on a new patented reagent and novel computational method which was a result of the many years of cooperation between a range of domestic and foreign researchers and experts. This original method is based on connecting biochemistry, genetics, proteomics and computing with clinical practice as to determine tumour and pathogenic microorganisms, and provides a significant improvement in medical diagnostics. Improvements are related to the biotypization procedure i.e. accurate and fast determination of species and disease pathogens.
The idea that lies behind this new technology is enhanced de novo sequencing of unknown peptide amino acid sequences in negative (enabled by mild overnight derivatization by carrier that contains two negatively charged groups without observed side reactions or peptide degradation) and positive ion mode of the same peptide used as quality control (MS/MS of derivatized or underivatized precursor ions).
Except for medical diagnosis, this method will find its application in the food and pharmaceutical industry that will be able to use the research results in the quality control processes and the design of new production processes. Besides that, the objectives of this 600 000 EUR worth IPA project are: strengthening of the ecosystem of SMEs springing up after dissolution of principal national pharmaceutical company Pliva Inc; establishing the credibility and feasibility of Knowledge Transfer actions between RBI, Uni Zagreb and those SMEs and marketable system for rapid clinical identification of pathogenic cells and biohazards – RapidCell. This should result from integration of applicant's research results, expertise on biotechnological processes of the partner (both from public research sector), bioinformatical expertise and commercialization capabilities of the associate (an SME).
DISCLAIMER: The contents of this publication are the sole responsibility of the RBI PR Office and can in no way be taken to reflect the views of the European Union.
Contact