The Director General of the RBI to Represent Croatia at the at the World Science Forum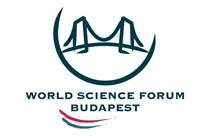 The Director General of the Ruđer Bošković Institute, Dr. Danica Ramljak, at the personal invitation of the President of the Hungarian Academy of Sciences, Academic József Pálinkás, will participate in the World Science Forum held in Budapest from November 17 to 19, 2011. 
Forum su danas svečano otvorili: akademik Pálinkás, predsjednik HAS-a, g. Viktor Orban, premijer Mađarske, g. Ban Ki-moon, glavni tajnik UN-a, gđa. Irina Bokova, generalna direktorica UNESCO-a, g. Yuan Tseh Lee, predsjednik Međunarodnog vijeća za znanost (ICSU) President, ICSU, g. Alan I. Leshner predsjednik Aneričkog udruženja za znanstvena dostignuća (AAAS), g. Dominique Ristori, generalni direktor Istraživačkog centra pri Europskoj komisiji i članovi Međunarodne svemirske postaje direktnim uključivanjem video linkom u program.
Cilj ovog globalnog foruma, na kojem sudjeluju vrhunski istraživači, ministri znanosti i tehnologija, diplomatski čelnici, najveći svjetski investitori u istraživanja i razvoj, te predstavnici prestižnih znanstvenih časopisa, je dati pregled i naglasiti kompleksnost promjena koje utječu na društvo i gospodarstvo, a koje se tiču zaštite okoliša, održivog razvoja, bolesti, i gladi, te rješenja za uspostavu novih područja znanosti u skladu s modernim globalnim izazovima.
Svečano otvaranje službeno pokreće Svjetski znanstveni forum WSF 2011 na kojem će se putem velikog broja prezentacija i predavanja raspravljati, analizirati i ocjenjivati učinci znanosti na svijet.