Thousands Take Part in Terry Fox Run in Zagreb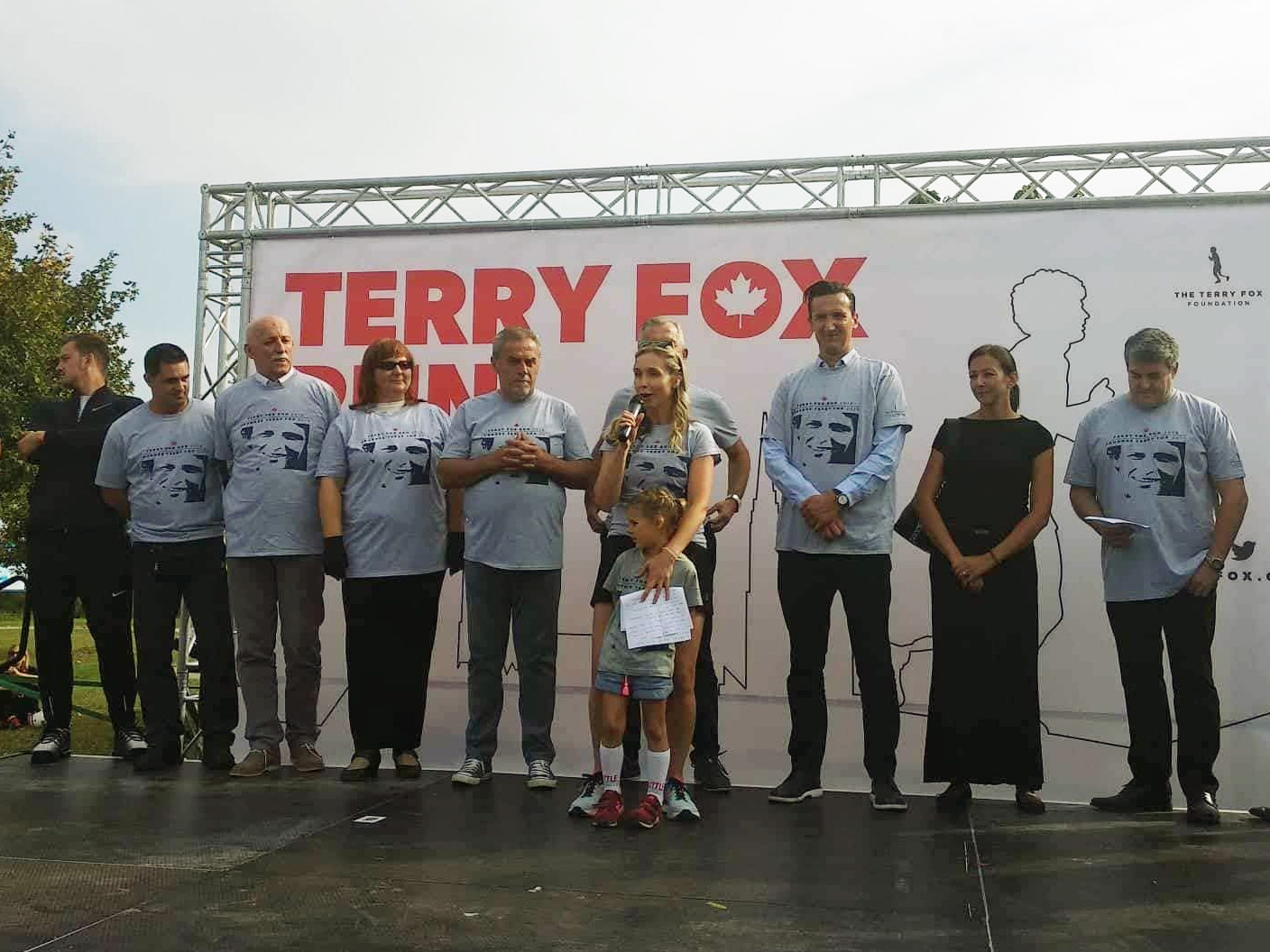 The 19th edition of the Terry Fox Run, a humanitarian event aimed at strengthening the fight against cancer, gathered around five thousand people on Jarun Lake in Zagreb this Sunday. In Croatia the event is organized by the MPG agency and the Canadian Embassy in cooperation with the Croatian Cancer League, Zagreb Holding, Hotel Esplanade Zagreb and the Media Val agency.
The well-known international action has gathered more than 100,000 participants in Croatia over the past 18 years and more than 5,000 citizens supported yesterday`s edition by running racing, walking, or cycling and by buying a T-shirt.
Terry Fox Run, a non-competitive event which takes place every year, is organised in honour of a Canadian Terry Fox, who, after losing his leg to cancer, embarked on a run across Canada in 1980 in an effort to raise money for cancer treatment. He ran for 143 days, covering some 42 kilometres a day. He failed to complete the run, which he dubbed the Marathon of Hope, because the disease returned, claiming his life at 22.
In his memory, the Fox family launched a drive to raise money for the fight against cancer, which is held every year in Canada and over 60 countries across the world, including Croatia.
So far, over 6.3 million Kuna was collected during the Terry Fox Run and the funds were donated to the RBI for cancer research projects.