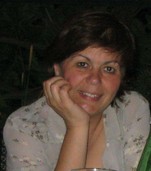 Dušica Vujaklija
Ph.D.
Senior Research Associate
+385 1 457 1258

1459

Krilo 5/127

Division of Molecular Biology
Ruđer Bošković Institute
Bijenička 54
HR-10000 Zagreb, Croatia

Education
1992, PhD in Molecular Microbiology, University of Tokyo
1982 B.Sc., Biochemical engineering, Faculty of Food Tehnology and Biotechnology, University of Zagreb
Projects
2012-2014 ADRIS Foundation; project: Metagenomic analysis of microbial communities in marine sediments.
2011-2012 Croatian-French bilateral project bilaterala (COGITO):Exploring and exploiting the bacterial diversity in the West Istria Sea: focus on marine actinomycetes (MZOŠ. Kl. 910-08/10-01-00072)
2007.- present, Ministry of Science, Education and Sports (MZOŠ) project:Fundamental molecular studies of Streptomyces biology (098-0982913-2877)
2004-2008 International cooperation with Prof. dr. H Schwab (TU Graz): Bacterial endophytes, a novel biorsource for biocatalytic, agricultural and environmental application"
2006–2007 Croatian - Austrian bilateral project: Enzyme Engineering of GDSL hydrolases and Application of Streptomyces expression system; (MZOŠ, Br. 533-0606-4)
2004–2005 Croatian - Austrian bilateral project: Molecular enzymology and protein engineering of hydrolitic enzymes,(MZOŠ, Br. 533-05 / 530-03-2)
2002–2003 Croatian - Austrian bilateral project: Molecular enzymology and enzyme engineering of hydrolases,(MZOŠ, Br. 530-05 / 530- 02-02)
Awards and Achievements
2008. Award J. J. Strossmayer (Croatian Academy of Sciences and Arts/ Zagreb fair for the book «Methods in molecular biology» by Andreja Ambriović Ristov (Editor-in-chief) and Anamaria Brozović, Branka Bruvo Mađarić, Helena Ćetković, Maja Herak Bosnar, Dubravka Hranilović, Silva Katušić, Hećimović, Nevenka Meštrović Radan, Snježana Mihaljević, Neda Slade, Dušica Vujaklija (Eds.).
Classes
Course "Molecular microbiology", Faculty of Agriculture, University of Zagreb (course leader)
Course "Methods in molecular ecology", Faculty of Agriculture,University of Zagreb (course leader)
Course "Principles in Genetic Engineering", The Faculty of Veterinary Medicine, University of Zagreb (course leader)
Course: "Ecogenetics", Faculty of Food Technology and Biotecnology, University of Zagreb (co-lecturer)
Featured Publications
Goldstein, P., Zucko J.,Vujaklija D., Krisko A., Cullum J., Hranueli D., Long PF., Etchebest C., Basrak B. Cullmn J. (2009) Clustering of protein domains for functional and evolutionary studies. BMC Bioinformatics, 2009 Oct 15;10:335.
Z. Stefanic,D. Vujaklija and M. Luic, Structure of the single-stranded DNA-binding protein from Streptomyces coelicolor, Acta Cryst. (2009). D65, 974-979.
Bielen A., Ćetković H., Long P.F., Schwab H., Abramić M.,,and Vujaklija D. "The SGNH-hydrolase of Streptomyces coelicolor has (aryl)esterase and a true lipase activity", (2009) Biochimie, 91 (3),390-400
Castaldo G., Zucko J., Heidelberger S., Vujaklija D, Hranueli D., Wattana-Amorn P.,, Crump M.P., Crosby J and Long P. F. (2008) * "Proposed arrangement of proteins forming a bacterial type II polyketide synthase" Chemistry & Biology, 15 (11), 1156-1165
Petkovič, H., Cullum, J. Hranueli, D., Hunter, I.S., Perić-Concha, N., Pigac, J., Thamchaipenet, A., Vujaklija, D. Long, P.F. (2006) Genetics of Streptomyces rimosus, the oxytetracycline producer. Microbiology and Molecular Biology Reviews, 70 (3), 704-728.
Mijaković, I., Petranović, D., Maček, B., Čepo, T., Mann, M., Davies, J., Jensen, P. R., Vujaklija, D. (2006) Bacterial single-stranded DNA-binding proteins are phosphorylated on tyrosine. Nucleic Acids Research 34(5) 1588-1596
Ishiyama, D., Vujaklija, D. and Davies, J (2004) Novel pathway of salycilate degradation by Streptomyces sp. strain WA 46. Applied and Environmental Microbiology, 70 (3) 1297-1306.
Vujaklija, D., Schröder, W., Abramić, M., Zou, P., Leščić, I., Franke, P., Pigac, J. (2002) A novel streptomycete lipase: cloning, sequencing and high-level expression of the Streptomyces rimosus GDS(L)-lipase gene, Archives of Microbiol. 178(2), 124-130
Waters, B., Vujaklija, D., Gold, M.R. and Davies, J. (1994) Protein tyrosine phosphorylation in streptomycetes. FEMS Microbiology Lett. 120, 187-190
Vujaklija, D., Horinouchi, S. and Beppu, T. (1993) Detection of an A-factor-dependent protein that binds to the upstream activation sequence of strR, a regulatory gene for streptomycin biosynthesis in Streptomyces griseus. J.Bacteriol.175, 2652-2661
Vujaklija, D., Ueda, K. Hong, S-K., Beppu, T. and Horinouchi, S. (1991) Identification of an A-factor-dependent promoter in the streptomycin biosynthetic gene cluster of Streptomyces griseus. Mol.Gen.Genet. 229, 119-128
Membership in professional associations / societies
Croatian Genetic Society
Croatian Society for Biochemistry and Molecular Biology
Croatian Microbiological Society
Croatian Society for theoretical and mathematical biology
European Environmental Mutagen Society
Miscellaneous
President of the Scientific Committee for Contained use of GMO
Member of editorial board-section editor for scientific journal: Food Technology and Biotechnology