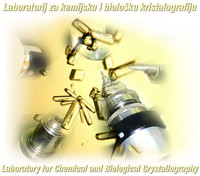 Laboratory for chemical and biological crystallography
Our research is focused to understanding of molecular recognition at the atomic level, in particular the protein-ligand interactions, by means of X-ray diffraction methods, molecular modelling and spectroscopic methods.
left
right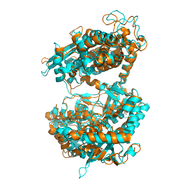 Within the project frame we intend to investigate diversity in evolutionary conserved metallopeptidase family M49 (DPP III family) through characterization of catalytic, structural and dynamical properties of its members.
more »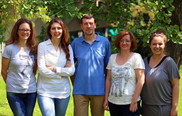 The project targets at efficient and progressive design of novel and advanced functional materials based on metal-organic complexes.
more »