EURADOS Annual Meeting 2015 organized by RCDL was held in Dubrovnik from 9 to 12 February 2015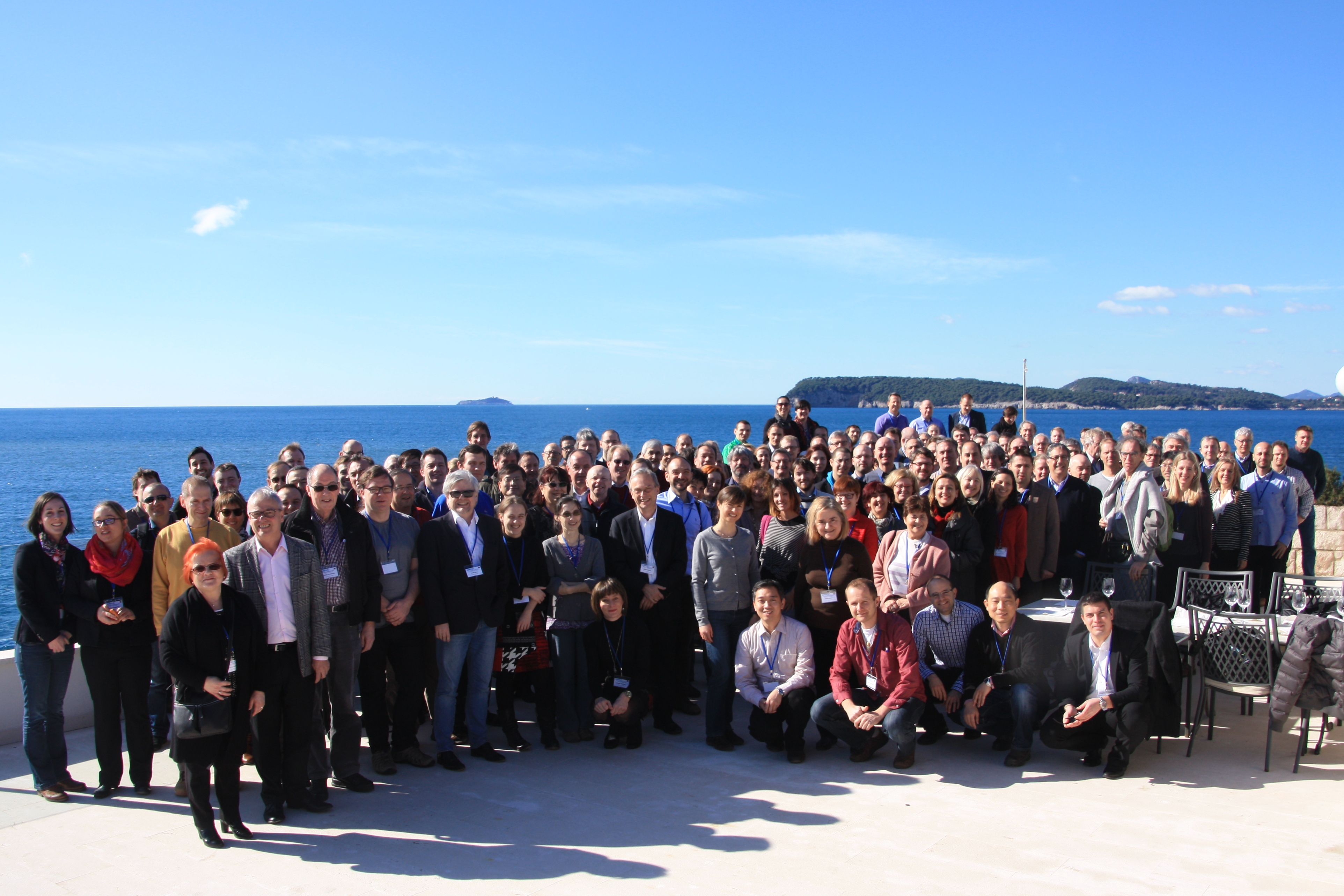 EURADOS Annual meeting 2015 organised by the Radiation Chemistry and Dosimetry Laboratory (RCDL), Ruđer Bošković Institute was held from 9 to 12 February 2015 at Importanne Resort in Dubrovnik. The meeting also includeed the 8th EURADOS Winter School "The Fukushima Daiichi nuclear accident - the role of dosimetry in assessing the consequences".
Since 2002 EURADOS Annual Meetings (AM) have been key elements in the agenda of the community working in the field of ionizing radiation dosimetry. It has become a tradition to combine the statutory actions of EURADOS with the meetings of EURADOS Working Groups and as well the events of general interest such as the EURADOS Winter School or a workshop dedicated to a topic of particular importance.
This year for the first time the honor to organize was given to Croatia and to Radiation Chemistry and Dosimetry Laboratory. The meeting at which 230 participants was present from all over the Europe, as well as from Japan, USA and Korea successfully organized.
Since the year 2003 scientist from the RCDL group have been actively involved within different EURADOS working groups. They are participating in the work of several working groups, (WG3 Environmental dosimetry, WG9 Radiation dosimetry in radiotherapy, and WG12 Dosimetry in medical imaging); have one member in EURADOS Council and also they are regularly take part in the General Assembly where Ruđer Bošković Institute is a voting member.
The organization of the annual meeting and winter school was carried out by Željka Knežević (conference chairperson), Marija Majer, Branka Mihaljević and Ivana Tartaro Bujak  (members of the organizing committee) and former RCDL associates Saveta Miljanić and Maria Ranogajec Komor
The 8th EURADOS Winter School was dedicated to the nuclear accident which happened in NPP Fukushima Japan, focussing on the relevance of dosimetry for the assessment of the consequences of that disaster. The school included a description of how the accident happened, followed by a discussion of doses to the workers at the plant and the radioecological issues that became relevant after the radioactive releases, including remediation actions that were initiated. Doses to the Japanese population and the resulting radiation risk, EURADOS activities after the Fukushima accident, as well as radiation protection issues were also addressed. All lectures were given by internationally well-known scientists who have been involved in actions taken in the aftermath of the Fukushima accident.
The winter school presentations are available on the EURADOS website: http://www.eurados.org/en/Events/Winter_schools