Understanding the role of protein ADP-ribosylation modification in bacteria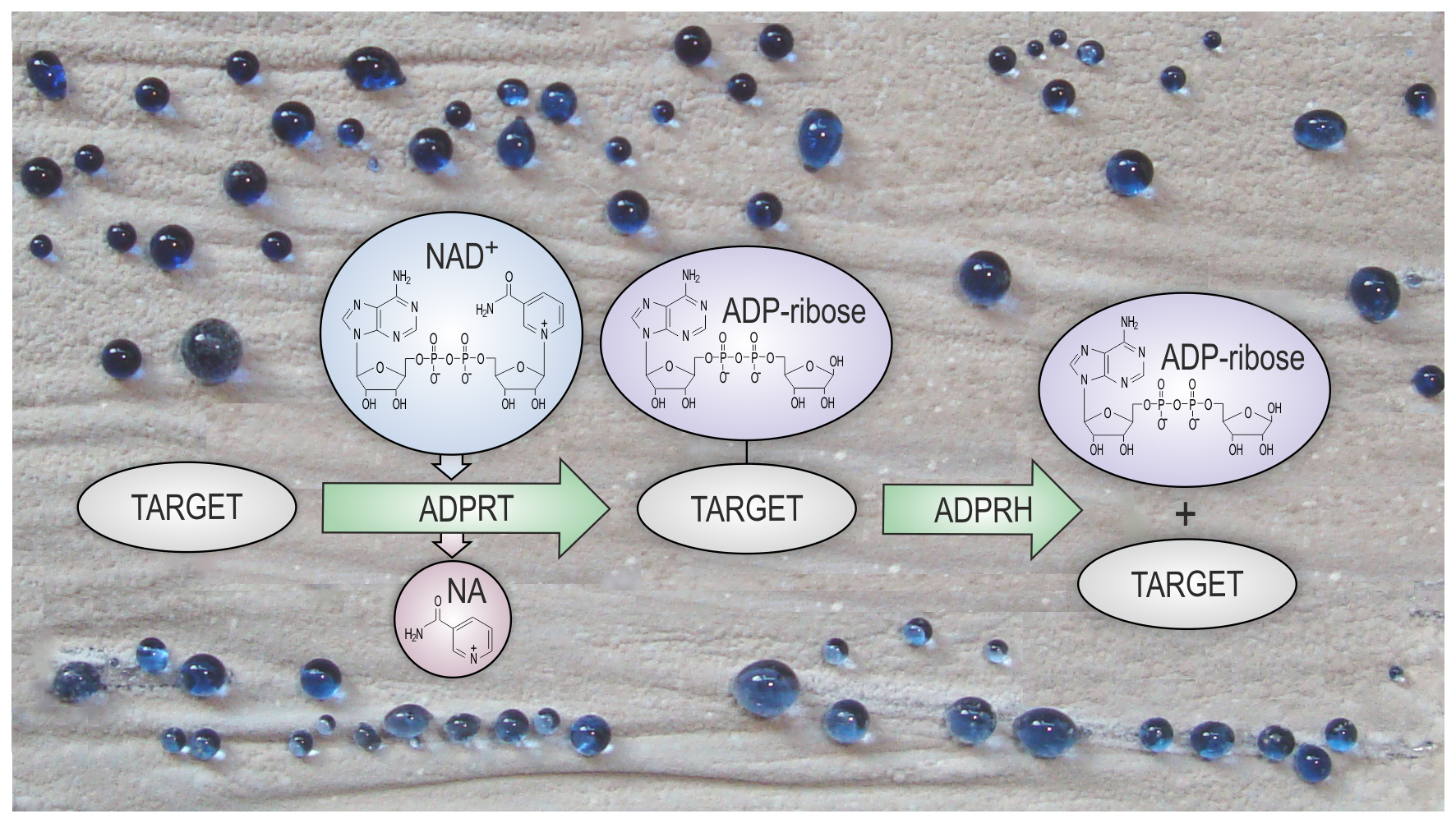 Category
Projekti Hrvatske zaklade za znanost
Project summary
Post-translational modifications of proteins are chemical modifications of proteins that happen after their biosynthesis. They control behavior of the proteins and expand their functional repertoire and regulation. Protein ADP-ribosylation is a reversible post-translational modification in which an adenosine diphosphate (ADP)-ribose moiety from nicotinamide adenine dinucleotide (NAD) is transferred to a target protein. This is an ancient and ubiquitous process which controls wide variety of important cellular functions in eukaryotes. ADP-ribosylation has been detected in several bacterial species, but its regulation and physiological relevance are very poorly understood in bacteria. Currently available data suggest that ADP-ribosylation is involved in regulation of antibiotic production in a model bacterium from Streptomyces genus, S. coelicolor. Streptomyces are common soil bacteria particularly important as the main natural producers of diverse bioactive compounds, especially antibiotics.
In the framework of this project we will identify and characterize novel proteins that make and remove the protein ADP-ribosylation in S. coelicolor and elucidate its cellular and metabolic pathways controlled by this modification. Understanding this process in Streptomyces should enable us to improve manipulations and control metabolism of these extremely important industrial microorganisms. Due to the conservation of proteins involved in ADP-ribosylation process, the knowledge obtained through this project should be translatable to other bacterial species, but in some aspects also possibly to humans.
Publications
Munnur D, Bartlett E, Mikolčević P, Kirby IT, Matthias Rack JG, Mikoč A, Cohen MS, Ahel I. Reversible ADP-ribosylation of RNA. Nucleic Acids Res. 47 (2019) 5658-5669.
Palazzo L, Mikolčević P, Mikoč A, Ahel I. ADP-ribosylation signalling and human disease. Open Biol. 9 (2019) 190041.
Agnew T, Munnur D, Crawford K, Palazzo L, Mikoč A, Ahel I. MacroD1 Is a Promiscuous ADP-Ribosyl Hydrolase Localized to Mitochondria. Front Microbiol. 9 (2018) 20.
Crawford K, Bonfiglio JJ, Mikoč A, Matic I, Ahel I. Specificity of reversible ADP-ribosylation and regulation of cellular processes. Crit Rev Biochem Mol Biol. 53 (2018) 64-82.
Palazzo L, Mikoč A, Ahel I. ADP-ribosylation: new facets of an ancient modification. FEBS J. 284 (2017) 2932-2946.
Conferences
PARP 2019 (20-23. 05. 2019., Budapest, Hungary):
Petra Mikolčević, Andrea Hloušek-Kasun, Deeksha Munnur, Edward Bartlett, Ilsa T. Kirby, Johannes Rack, Michael S. Cohen, Ivan Ahel, Andreja Mikoč: RNA – a novel substrate of bacterial ADP-ribosyltransferases (poster)
PARP 2019 (20-23. 05. 2019., Budapest, Hungary):
Andrea Hloušek-Kasun, Petra Mikolčević, Gytis Jankevicius, Callum Tromans-Coia, Igor Sabljić, Branimir Bertoša, Ivan Ahel, Andreja Mikoč: Macrodomain protein from Streptomyces coelicolor - SCO6735 reverses T-linked DNA ADP-ribosylation (poster)
Hot Topics in Contemporary Crystallography-HTCC4: Structural biology (01-06. 10. 2019., Dubrovnik, Croatia):
Andrea Hloušek-Kasun, Petra Mikolčević, Igor Sabljić, Branimir Bertoša, Ivan Ahel, Andreja Mikoč: The structure of ADP-ribosyltransferase SCO3734 from bacterium Streptomyces coelicolor (poster)
3rd International Conference on Post Translational Modifications in Bacteria" (3-4. 12. 2018., Tübingen, Germany):
Petra Mikolčević, Andrea Hloušek-Kasun, Igor Sabljić, Gytis Jankevicius, Marija Luić, Helena Ćetković, Ivan Ahel, Andreja Mikoč: Ins and Outs of ADP-ribosylation in Streptomyces coelicolor (oral presentation)