2nd International Symposium on "Anchialine Ecosystems" held in Cavtat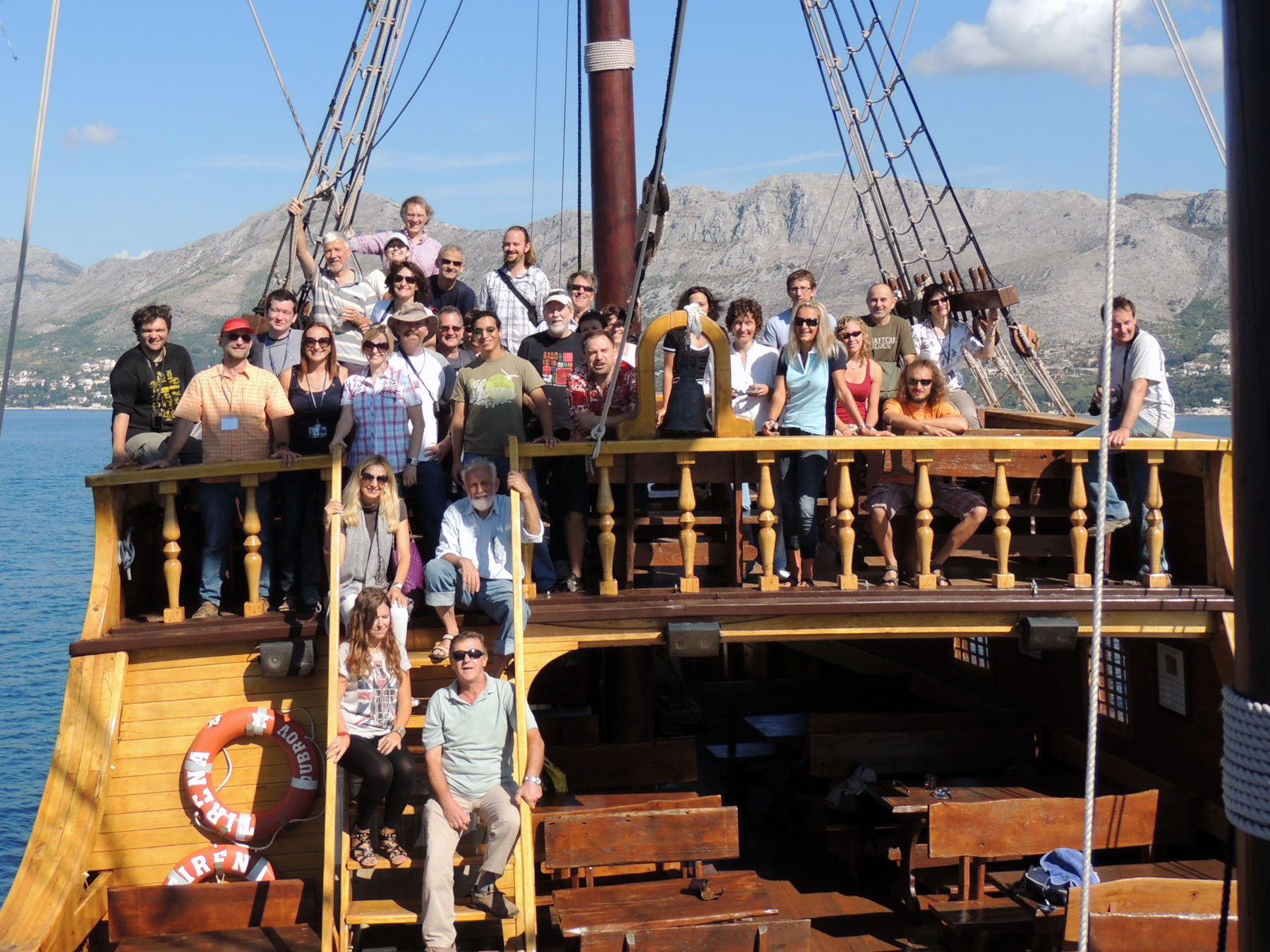 Ruđer Bošković Institute and Croatian Biospeleological Society organized the 2nd Symposium on ''Anchialine Ecosystems'' in Cavtat, Croatia, on 3-6 October, in close proximity of cave ''Šipun'' - one of the most famous and remarkable anchialine caves in Croatia.
The Symposium, which was held under the high auspices of President of the Republic of Croatia and the State Institute for Nature Protection, brought together some forty scientists from eleven countries. 
The Symposium was organized with the aim to further promote the necessity of a multidisciplinary approach to these unique environments and to bring together, again, the researches that work on various aspects of anchialine ecosystems. The participants emphasized that anchialine ecosystems are of great importance to biodiversity due to a large number of endemic organisms. Further to this, anchialine ecosystems provide a direct measurement of geochemical relationships since they exist in the deep oceans.
Anchialine ecosystems are extremely rare worldwide and are increasingly becoming endangered by anthropogenic pressures such as urbanization and invasive species introductions. During history anchialine caves were very important because they were valuable sources of drinkable water. Today, they provide us with essential phylogenetically and biogeographically interesting animal taxa.
A large number of participants and topics presented at the symposium reveal the need of continuous and multidisciplinary research of caves in Croatia.