30th Anniversary of the Croatian Radiation Protection Association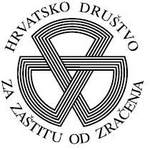 The Institute for Medical Research and Occupational Medicine in Zagreb today hosted a ceremony marking the 30th anniversary of the Croatian Radiation Protection Association (CRPA). On this occasion, Professor Božo Metzger was elected as the fist Honorary Member of the Society, and for the first time in the Society`s history the Best Paper Award in the field of Radiation Protection was presented to RBI scientist Martina Rožmarić Mačefat, PhD.
After the opening ceremony the participants were introduced with the brief history of the Society, inculding a brief overview of the scientific work which manifests itself in organization of regular national symposiums on radiation protection and participation of the CRPA members in international IRPA congresses. Participants specially welcomed the initiative on the establishment of interdisciplinary scientific field 'Science about Radiation'.