60th Anniversary of the Ruđer Bošković Institute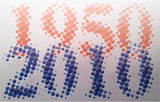 A gala event marking the 60th anniversary of the founding of the Ruder Bošković Institute, Croatia's largest natural science research institute and one of the leading multidisciplinary research institutes in Southeast Europe, will be held at 11 am on Wednesday, June 9, 2010 in the Vatroslav Lisinski Concert Hall under the patronage of the President of the Republic of Croatia Dr. Ivo Josipovic and Mrs Jadranka Kosor, Premier of the government of the Republic of Croatia.
The RBI was founded in 1950 on the initiative of Academic Ivan Supek, and today plays a pivotal role in scientific research and support to the academic community through the involvement of over 200 scientists in teaching at Croatian universities thereby making a significant contribution to education in Croatia. The Institute's experimental infrastructure and equipment, expertise in basic science research, informatic and computer services provide a high standard of excellence and stimulate the acquisition of new skills which are important to the future of science and technology transfer to the economic sector. Cooperation with industry, which is based on high technologies is growing daily and the RBI's contribution to the economy of Croatia cannot be ignored.
Over the past 60 years scientists at the Institute have participated in numerous valuable projects which led to the recognition of Croatian science at an international level. It is difficult to detail all of the successes throughout the years however it should be noted that our physicists have played a leading role at CERN from the days of Ivan Supek to the present. RBI is the leading centre for research in the nuclear interaction of systems with a small number of particles and broken symmetry. Our molecular biologists have uncovered new diseases in children, while RBI physicians developed preclinical methods which led to the first bone marrow transplantation in Croatia in 1982. The first computer in Croatia was built at the Institute concurrent with the development of the computer in the world.
RBI chemists have participated in all of the important projects tied to the Croatian pharmaceutical industry as well as the development of new drugs. Work with the cyclotron allowed for the production of radiopharmaceuticals which have been sold to countries in Southeast Europe for many decades. During the 1980's RBI was in addition to the Hammersmith Hospital the leading centre for the production of short-lived radiopharmaceuticals. RBI scientists were founders of the European Physical Society as well as many other European and international scientific societies and associations. RBI, through a long history of research in oceanography and environmental studies, plays a leading role in the environmental protection of our natural resources which translates into a better quality of life for Croatian citizens.