Ambassador of Japan Visited RBI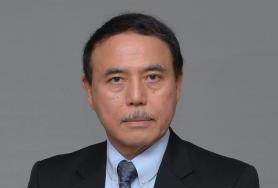 During their visit they met with the RBI Director Dr. Tome Antičić, Assistant Director for International Cooperation and Projects Dr. David Smith, Dr. Marin Roje, Assistant Director of Finance, as well as RBI representatives Dr. Tonći Tadić, Dr. Marina Mlakar, Dr. Dušica Vujaklija and Dr. Marika Ranogajec.
The representatives discussed the possibilities of financing student exchange program as a bonus to the already successful cooperation between the two countries, which was made possible particularly through the efforts of Croatian Ministry of Science, Education and Sports (MSES), Japanese Ministry of Education, Science, Culture and Technology (MEXT), Japanese Science and Technology Agency (JST) as well as the Japanese Embassy in Zagreb. Specifically, Croatia is a member of a small privileged group of only 21 countries that have signed the Agreement on Strategic International Research Cooperative Program with Japan in 2008, followed by a Memorandum of Understanding in 2009 between Croatian MSES and JST, focusing the cooperation on research projects in the field of Advanced Materials Science.
As part of the Agreement the two countries have so far signed three projects, two of which were assigned to the RBI scientists: Dr. Milko Jaksic for "Development of High-Energy Ion Microbeam Technology for Novel Applications of Diamond", and Dr. Tonci TadiĆ for project "Enhanced Molecular Imaging Focused by Swift Heavy Ions''.
It was agreed upon that there was a genuine mutual interest in launching new projects, but it is necessary to call for new tenders. Japanese Ambassador said he was looking forward to Croatia's soon joining the European Union as it would open up further major advantages which lie in the alignment of Croatian norms, laws and regulations with those of the EU, facilitating thereby better understanding of the situation in Croatia for the Japanese scientific community and industry.