Biodiversity Workshop Started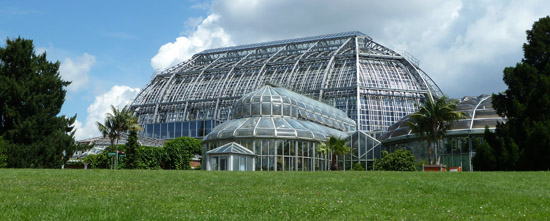 Biodiversity workshop started yesterday in the Center for Marine Research in Rovinj bringing together German and Croatian scientists with the aim to identify species of phytoplankton living in the northern Adriatic.
Marine phytoplankton is a very diverse group of organisms capable of photosynthesis and inhabiting the water masses of the seas. They assimilate CO2 and provide biomass in the sea.
Phytoplankton is the basis of the food web and as such they are the central motor for virtually all processes in the sea. Almost all aspects of marine systems, from ecosystem health to seafood production, are directly or indirectly linked to the functions provided by phytoplankton.
However, several phytoplankton species can be harmful. Examples are mass occurrences of toxic algae. To understand and predict phytoplankton in the northern Adriatic (or other seas) we have to know exactly "who is doing what and when" in the microscopic world of phytoplankton.
To tackle the "who" part of this question, this workshop is working on methods that allow scientists to put an exact nametag on the multitude of phytoplankton organisms living in the northern Adriatic.
German scientists from Botanical Garden and Botanical Museum in Berlin Dahlem Regine Jahn and Jonas Zimmermann, who are also members of the Consortium for the Barcode of Life (CBOL) Protist Working Group and coordinators of the Global Biodiversity Facility – Germany, are helping Croatian scientists to develop the proper name tagging methods and to integrate their results into global biodiversity data collections and put their results into a global context.
The workshop is taking place in the framework of a bilateral project "Providing Access to the Phytoplankton Biodiversity of the Northern Adriatic Sea: Taxonomy, Systematics, Genetics, Ecology and Open Access Data Management" which is funded by the German Academic Exchange Service (DAAD) and the Ministry of Science, Education and Sports.
The Consortium for the Barcode of Life (CBOL) is an international initiative devoted to developing DNA barcoding as a global standard for the identification of biological species. Established in 2004 through support from the Alfred P. Sloan Foundation, CBOL promotes barcoding through Working Groups, networks, workshops, conferences, outreach, and training. CBOL has 200 Member Organizations from 50 countries and operates from a Secretariat Office located in the Smithsonian Institution's National Museum of Natural History in Washington, DC.