"Biophysics of Spindle Assembly" Workshop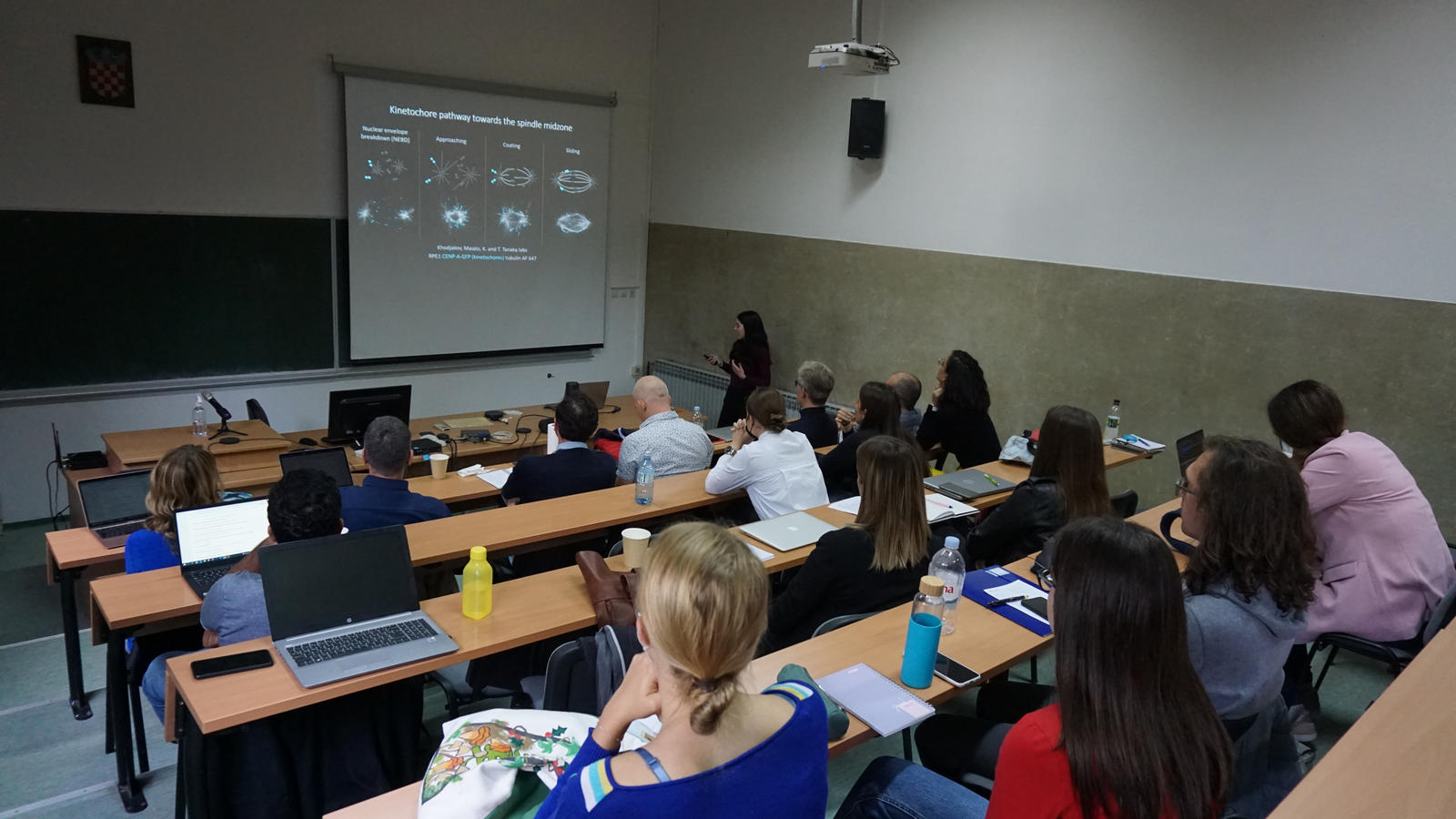 On 10th and 11th of October we hosted a two-day international workshop "Biophysics of Spindle Assembly", with some of the greatest experts on cell division, spindle assembly and its role in cancer.
This workshop organized by PhD students Isabella Koprivec, Valentina Štimac and Patrik Risteski, together with Prof. Iva M. Tolić and Prof. Marin Barišić from the Danish Cancer Society Research Center, was a part of the Croatian Science Foundation Research Cooperability Programme project "SpindleForm".
With a total of 13 talks, 5 were those of invited speakers, including Prof. Andrew McAinsh from the Warwick Medical School, Prof. Patrick Meraldi from the University of Geneva, Prof. Helder Maiato from the i3S – University of Porto, Prof. Marin Barišić from the Danish Cancer Society Research Center, and Prof. Nenad Pavin from the University of Zagreb.
During this workshop focused on the mitotic spindle, we discussed many interesting topics, such as corona stripping, error correction, aneuploidy and the mitotic spindle assembly in human embryos and primary microcephaly.
Undergraduate, graduate and postgraduate students that attended the workshop charmed the invited speakers with their enthusiasm and motivation. Besides the official programme of the workshop, invited speakers also toured the Tolić Group laboratory and its newest microscopes.
This focused workshop opened up new opportunities and collaborations and was praised by both speakers and students, who agreed that such workshops should be organized much more often.