Croatia's Investment Potentials Presented to Senior Executives at Leading Finnish Companies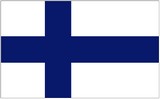 At the opening of the presentation, the Director General of the Ruđer Bošković Institute (RBI), Danica Ramljak, Ph.D., spoke about the scientific and technological potentials of Croatian research and academic institutions, stressing the importance of the strong ties among science, research and development, and industry. Dr. Ramljak specifically commented on the good cooperation that the RBI enjoys with Finnish institutions in the field of materials and nanotechnology. State Secretary Robert Markt of the Ministry of the Economy, Labor and Enterpreneurship delivered a detailed presentation of the economic priorities of the Republic of Croatia and key investment projects.
The distinguished guests from Finland were welcomed by Mayor Andro Vlahušić of Dubrovnik. The Ambassador of Finland to Croatia, His Excellency Juha Ottman, and the Ambassador of Croatia to Finland, His Excellency Damir Kušen, Ph.D., contributed to the exchange of information. The visit was organized by the prestigious Marketing Executives Group INC, in cooperation with the Finnish Embassy in Croatia and the Croatian Embassy in Finland.