David M Smith Confirmed as RBI Director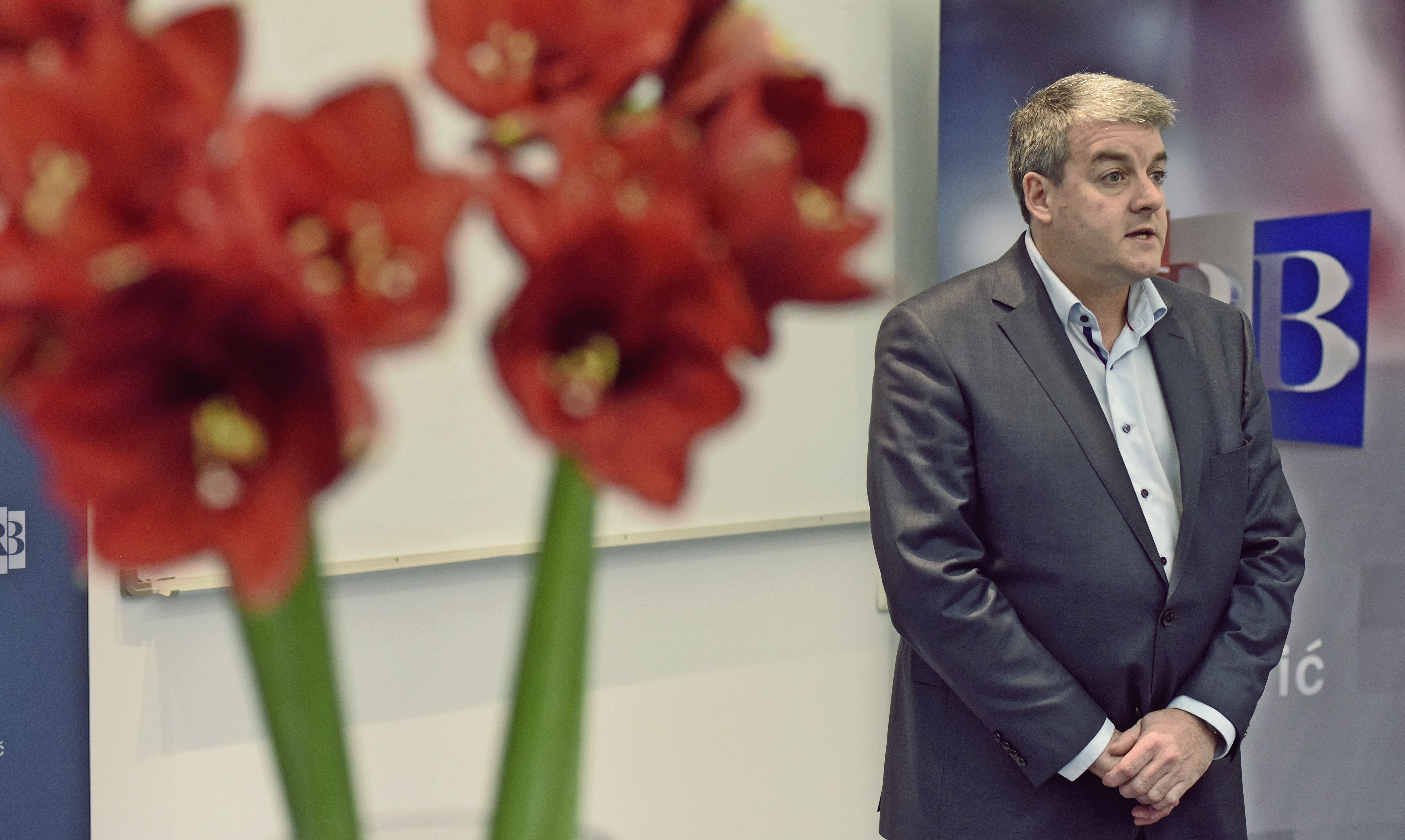 At its meeting on February 18, 2022, the Board of Directors of the Ruđer Bošković Institute (RBI) elected Dr David Matthew Smith as Director of the Institute for a new term of four years.
At its meeting on February 18, 2022, the Board of Directors of the Ruđer Bošković Institute (RBI) elected Dr David Matthew Smith as Director of the Institute for a new term of four years.
The Governing Board elected Dr Smith after considering the positive opinion of the Tender Committee and the Scientific Council and appointed him as the Director of the Ruđer Bošković Institute for the term of office from 2022 to 2026.
This is Dr David M. Smith's second term as Director of the Ruđer Bošković Institute. The previous four-year period, during which he held the same position, was marked by numerous global challenges, but also by great results from this most prominent Croatian institute and the conclusion of a historic contract for the capital infrastructure project Open Science-Infrastructure Platform for Innovative Applications in Economy and Society (O- ZIP).
In this period of constant challenges, the Institute has further strengthened its position as the leading Croatian institution in contracting for international and domestic projects and has made excellent progress in contracting for development projects in cooperation with the business sector through the Structural Funds.
"I would like to thank the Board and the Scientific Council and especially all the staff of the Institute for their support in my work so far and especially for their renewed confidence for this, my second term. It is an honour and a great responsibility for me to continue to lead the Institute. Behind us lies a very challenging period, marked by earthquakes and a pandemic, but also by great results from the RBI. Moreover, a quick look at the Nature Index, which measures production in leading international scientific journals, shows that the RBI is responsible for about half of Croatia's total contribution.
About 300 competitive Croatian and international scientific projects are currently being carried out at the Ruđer Bošković Institute and the European project portfolio has reached a value of 110 million euros. A historic contract has been signed for the capital-intensive structural project O- ZIP, which brings us investments in RBI infrastructure worth 72 million euros, the number of publications has increased, and we have achieved significant results in terms of brain drain by attracting foreign scientists and returnees to the RBI, which I am particularly pleased about, as well as the influx of PhD students and postdocs at the RBI.
Flexibility and adaptation to these new working conditions will be our daily routine in the future. Stability, harmonisation, and progress are at the core of my vision of the RBI, while the greatest strength of this institute is its people,'' Dr David M. Smith said upon his reappointment as director of the Rudjer Boskovic Institute, adding that he hoped the institute would continue to achieve these results in the future under somewhat more stable conditions.
From Dr. Smith's biography
Dr. Smith is a prominent scientist in the field of chemistry with a high international reputation who has published 68 scientific articles to date that have been indexed in the Web of Science (WoS) database and cited 1691 times with an H-index of 21.
Dr. Smith began his scientific career at the Australian State University (ANU) in Canberra, where he graduated chemistry and economics in 1994 and completed Honors in chemistry 1995. He was the recipient of the Dean's Chemistry Award for Best Doctoral Thesis in 2000 and after completing his PhD, he took up a post-doctoral position at the Ruđer Bošković Institute (RBI) From the beginning of his career at the Institute, he has advanced through all levels of vocation, from post-doctoral fellow, through and Research Associate to Senior Scientist, including the positions of the leader of the Group for Quantum Organic Chemistry (GQOC), Assistant Director for International Cooperation and Projects to Divisional Head.
For his work and contributions, Dr. Smith has received a numerous awards and recognitions. These include winning the annual Croatian Academy of Sciences "Lavoslav Ružička" award for 2008, as well as many other scholarships and donations, such as a post-doctoral fellowship in Munich from 2001 to 2004, a return fellowship in 2005 in Zagreb and a donation of a computer cluster from the Alexander von Humboldt Foundation.
In addition to his regular work at the RBI, Dr. Smith is a permanent reviewer of many prominent scientific journals, and lecturer on Computer Chemistry. He managed sucessfule international projects, and was also the leader of a work package within the FP7 InnoMol program, valued at 4.7 million euros.
He is also a member of numerous committees, including the Program Committee for the Horizon Europe research and innovation programme and the Committee for the preparation of the Law on Scientific Activity and Higher Education, and was a member of the Chemistry Committee of the Croatian Academy of Sciences and Arts, and a member of a HrZZ Panel.
He has participated in more than 30 important and invited lectures at prestigious international scientific conferences and institutions around the world and is himself an organizer of conferences, symposia and other trainings.
He was first elected as RBI Director in 2018 for a term of four years, until 2022.