Director General of the RBI, Dr. Danica Ramljak Held a Working Meeting With Representatives of IBM Croatia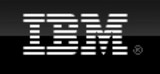 Director General of the Ruđer Bošković Institute, Dr. Danica Ramljak held a working meeting today with Mr. Damir Zec and Mr. Daniel Šimić, representatives of IBM Croatia. At the meeting discussions focused on the possibilities for mutual cooperation in science, education and technology, with special emphasis on a possible partnership between the RBI and IBM in the establishment of a regional research center for biotechnology and nanotechnology, based on the IBM's center in Zürich (Switzerland) and Sofia (Bulgaria).
IBM is one of the world's leading companies in the field of research and development, business consulting and implementation of IT technology. Worldwide IBM employs nearly 400,000 people and generates annual revenues of 95.8 billion U.S. dollars.