Dr. Marin Roje Hosted the First Lady of French Science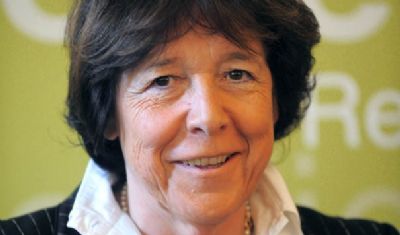 The Acting Director General of the Ruđer Bošković Institute (RBI), Dr. Marin Roje, hosted a distinguished French delegation led by Professor Catherine Bréchignac, Ambassador Delegate for Science, Technology and Innovation of the Republic of France, who was visiting the RBI for the second time.
On Thursday, April 18, Dr. Roje and his associates presented the work and research taking place at the Marine Research Station of the RBI in in Martinska near Šibenik. The next day, April 19, he hosted them at the RBI, where, in addition to a presentation of the work of the Center for Marine Research in Rovinj and the Division of Marine and Environmental Research, a meeting was held on the topic of cooperation with French scientific institutions. 
One of the reasons for this visit was to present Croatian potentials in the area of marine research and possibilities for Croatia's participation in a pan-Mediterranean union, which would have the purpose of systematic monitoring and research aimed at understanding the processes that occur in the Mediterranean, under the pressure of global environmental changes.
In 2005, the Ruđer Bošković Institute signed a Memorandum of Cooperation with the French Embassy, according to which it was established that molecular biology, marine research and environmental research are priorities of French-Croatian scientific collaboration. This agreement made it possible for a number of renowned French experts to come to Croatia who, together with colleagues from the RBI, worked on the preparation of joint projects.
Furthermore, in 2011 the Embassy of the Republic of France awarded grants to six RBI research fellows so that they could work in France for a month. Dr. Roje believes that given the tradition and expertise that the RBI has in the area of marine research, it can be a strategic partner in the implementation of this project, which is of exceptional significance to the Republic of Croatia and Europe.