Effective Method to New Organic Superbases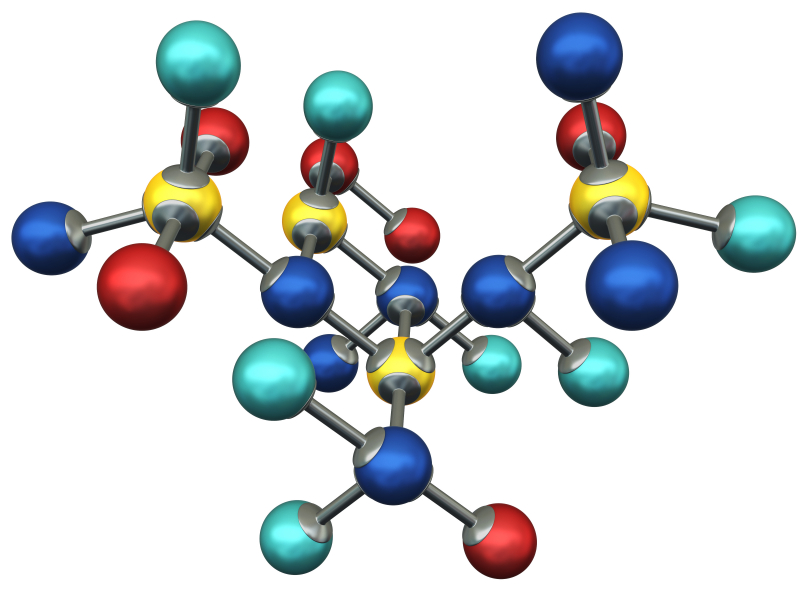 One of the most prestigious scientific journals in chemistry Angewandte Chemie International Edition (IF 13.455) published a paper by RBI scientist from the Division of Physical Chemistry Katarina Vazdar, PhD, and her colleagues from the Institute of Organic Chemistry and Biochemistry, Academy of Sciences of the Czech Republic and University of Tartu in Estonia. This paper investigates the preparation of new, probably the strongest known organic superbases that do not contain toxic elements.
New structural motives for organosuperbases, that are easy to prepare and highly basic are urgently required in many areas of chemistry. The synthesis of N,N′-bis(imidazolyl) guanidine bases (BIG bases) is reported. Their pKα values are determined as 26.1–29.3 in THF. They are thus probably the strongest known phosphorous-free organic bases both in solution and in the gas phase. Calculations help to determine the structural and electronic factors giving rise to the high basicity.
Katarina Vazdar works in the RBI Laboratory for Synthesis and Self-Assembling of Organic, Molecules of the Division of Physical Chemistry, and these results are part of a research carried out during the two-year post-doctoral training at the Institute of Organic Chemistry and Biochemistry in Prague. The research was conducted in cooperation with her colleges: Dr. Roman Kunetskiy, M. Sc. Jaan Saame, M. Sc. Karl Kaupmees, Prof. Dr. Ivo Leito, and Dr. Ullrich Jahn.
Angewandte Chemie is the only journal in the field delivering a stimulating mixture of Review Articles, Highlights, and Communications weekly. The papers published summarize the important results of recent research on topical subjects in all branches of chemistry, point to unresolved problems, and discuss possible developments. Angewandte Chemie International Edition also regularly publishes Nobel lectures in chemistry and related fields. Having their work published in Angewandte Chemie is truly a fine recognition for young scientists.
The research was funded by the Institute of Organic Chemistry and Biochemistry, Academy of Sciences of the Czech Republic, and the work of the Tartu authors was supported from the ETF grant 9105 from the Estonian Science Foundation, the targeted financing project SF0180061s08 from the Estonian Ministry of Education and Science and by the UT Centre of Excellence "High-Technology Materials for Sustainable Development" (SLOKT117T).