Has the Time Finally Come for Croatia's Accession to CERN?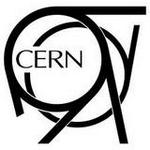 Meetings with Prof. Pauss will also be attended by members of the Initiative for Croatia's Membership in CERN, including Prof. Aleksa Bjeliš, Ph.D., Rector of the University of Zagreb; Prof. Ivan Pavić, Ph.D., Rector of the University of Split; Prof. Amir Hamzić, Ph.D., Dean of the Faculty of Science in Zagreb, Danica Ramljak, Ph.D., Director General of the Ruđer Bošković Institute, and many others. During the visit, there will also be working meetings held at the Croatian Employers' Association and the University of Zagreb.
Membership in CERN would significantly raise the quality of education and science in Croatia. For the first time, Croatian companies would have the opportunity for equal participation in the development of high technology and competitions for obtaining work at CERN.
Representatives of Croatian research institutions have already tried on several occasions to convince the officials of the Republic of Croatia about all the advantages of Croatian accession to membership in CERN. In November 2009, at the initiative of Dr. Ramljak, a strategic meeting was held among CERN officials, high officials in the Croatian Government, relevant ministers and authorized state institutions, in order to encourage discussion on the possibilities that membership in CERN would open for Croatian science, education and business. In early April of this year, a Croatian delegation consisting of the Rectors of the Universities of Zagreb and Split, the Dean of the Faculty of Science in Zagreb and the Director General of the RBI held a series of meetings with CERN officials and the Director General of CERN, Prof. Rolf Heuer, Ph.D., who expressed a clear willingness and desire for expanding cooperation with Croatian institutions in the areas of science, technology and education. This visit by the delegation concluded with a very clear vision, according to which Croatia would soon have to begin the process of accession to full membership in CERN. We may possibly learn this week whether the time has come.