International Summer School Adriatic School of Nanoscience - ASON-1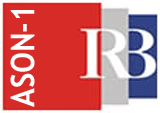 In step with European and international strategies toward the development of nanotechnology as a driver of economic development, the Ruđer Bošković Institute is organizing the first international summer school, Adriatic School of Nanoscience - ASON-1 in cooperation with leading institutions in the field of nanotechnology: Finnish Centre for Nanotechnology, University of Jyvaskyla and Joanneum Research in Graz.
The summer school will be held from Sept. 19 to 23, 2010 in the city of Dubrovnik and will bring together leading Croatian and European speakers in the fields of nanoscience as well as participants from several countries.
As part of the summer school program, a special roundtable discussion will be organized on Sept. 19, 2010. Roundtable participants will include scientists and business people from Croatia and the wider region. The focus of the roundtable will be on the potential of countries in the region to successfully jumpstart economic growth through the development of nanotechnology. Only through systematic support of innovation and collaborations between scientific and business interests can one become globally competitive and enter international markets.