A Warm Welcome for a Great Comeback
Iva Tolić receives Croatian National Award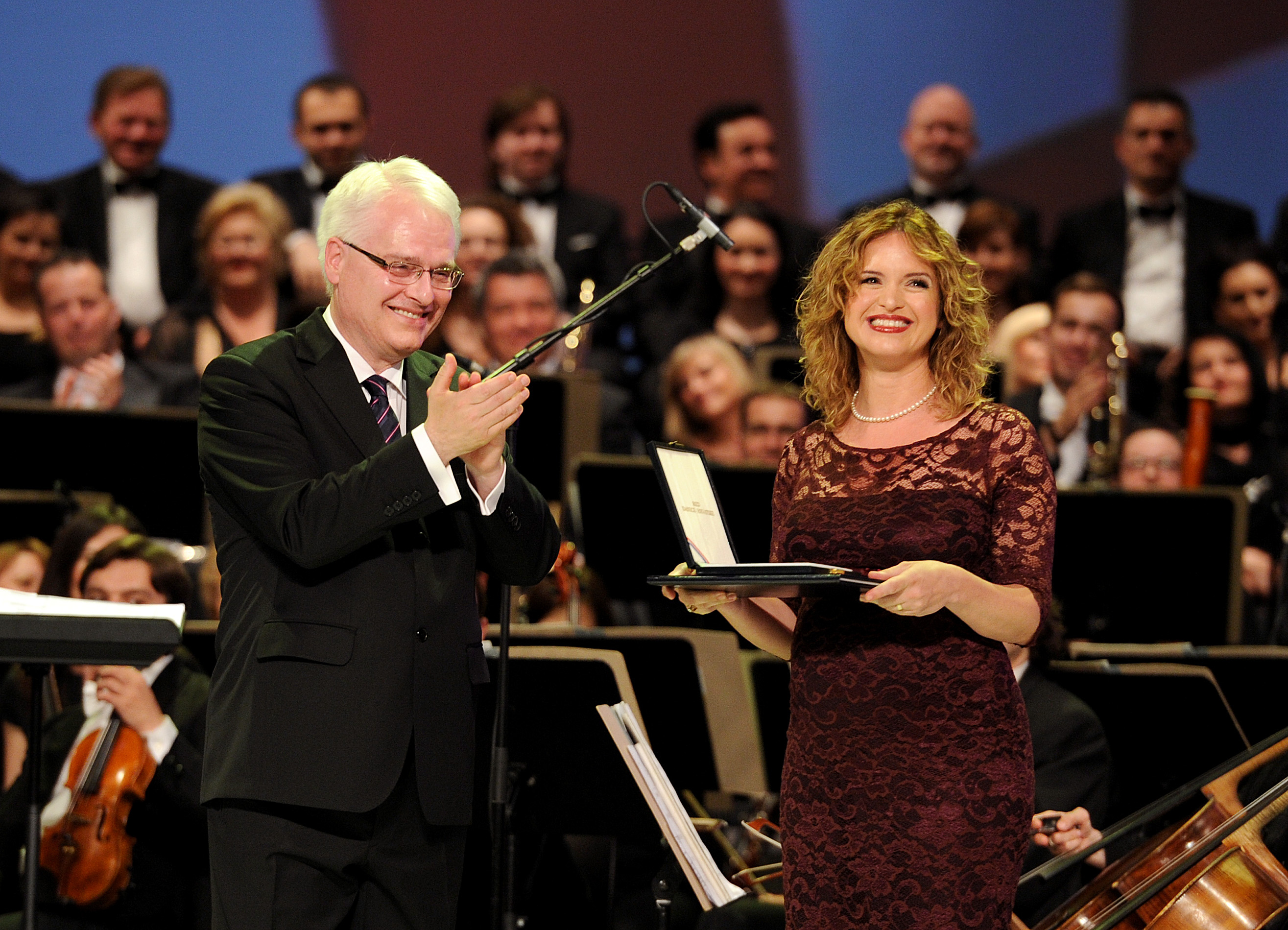 President of the Republic of Croatia, Ivo Josipovic, awarded RBI scientist Iva Tolić with the Order of the Croatian Danica, with the image of Ruđer Bošković, for particular contribution to the promotion of science in Croatia and abroad at the special commemoration of the Croatian National Day held yesterday evening.
Iva Tolić is a distinguished young scientist whose scientific discoveries have put her in the spotlight both of the scientific community and the media.
International reputation
Tolić earned international reputation due to the research of complex cell processes. Namely, not so long ago in cooperation with her colleagues from the Max Planck Institute Tolić has discovered the first potentially immortal organism – a special kind of yeast, which was isolated from African beer. This yeast is very special because it rejuvenates every time it reproduces. In the case of most other yeasts, the mother cell creates a young daughter cell, while it ages and eventually dies. Contrary to that, the mother cell of this yeast splits into two equal daughter cells, which remain young throughout divisions.
Another discovery by Tolić and her scientific team challenged the paradigm of chromosome capture that was introduced in the 80's. They discovered a completely new mechanism of how microtubules, which divide the chromosomes into two equal parts, do not grow towards the kinetochores at the chromosome centre, but find kinetochores by pivoting around the spindle pole. This discovery could be important for the development of new drugs for cancer because most of the cancer treatments prevent cell division by acting upon microtubules.
Award as a warm welcome
After spending nine remarkable years at the Max Planck Institute, Tolić has returned to the Ruđer Bošković Institute where she will soon establish a new research group in the Division of Molecular Biology and continue her research by using sophisticated equipment such as a modern confocal microscope worth 650 000 EUR.
"I am happy and honoured by this award. The Order of Danica is a big recognition not only to me, but also to all of my colleagues who have made our discoveries possible. Since I have returned to Croatia just this year, after having spent almost 15 years of my scientific career in Germany, Italy, Denmark and the USA, I see this award as a warm welcome.'' – concluded Tolić.