Managing Intellectual Property in Croatia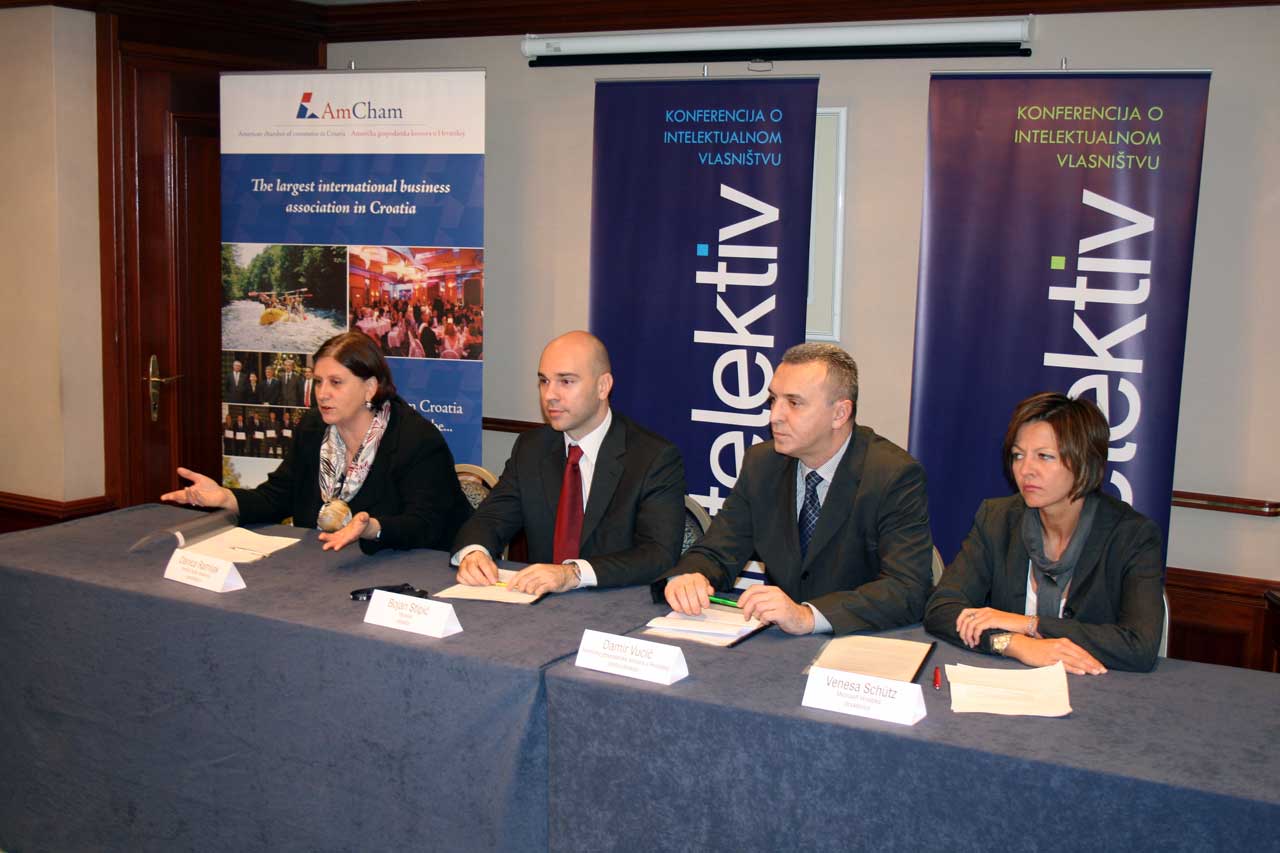 The American Chamber of Commerce and a consulting company Vernexo are organizing the first Croatian business conference on the Intellectual Property – Intelektiv, which will take place on 25 February 2010 at Hotel Sheraton in Zagreb. The one-day conference will gather leading Croatian and foreign experts and entrepreneurs, as well as representatives of SMBs and large enterprises. The Conference content is organized around business benefits and practical guidance to companies in managing and protecting patents, copyright and trademarks to share their knowledge and experiences on intellectual property.
The Conference will be supported by the Croatian Chamber of Economy, Ruđer Bošković Institute, Croatian Ministry of Science, Education and Sports, Ministry of Economy, Labour and Entrepreneurship, Croatian Society of Copyright, the EC Delegation to Croatia and the State Intellectual Property Office. At the press conference, on November 26, the Conference was presented by Mr. Bojan Stipić, director of the Conference Intelektiv, Danica Ramljak, DVM, PhD, director of the Ruđer Bošković Institute, Mrs. Vanesa Schütz, manager of Microsoft Croatia and Mr. Damir Vucić, Executive Director of the American Chamber of Commerce in Croatia.