Ovarian Cancer Research Unveils New Cross-Resistance Mechanisms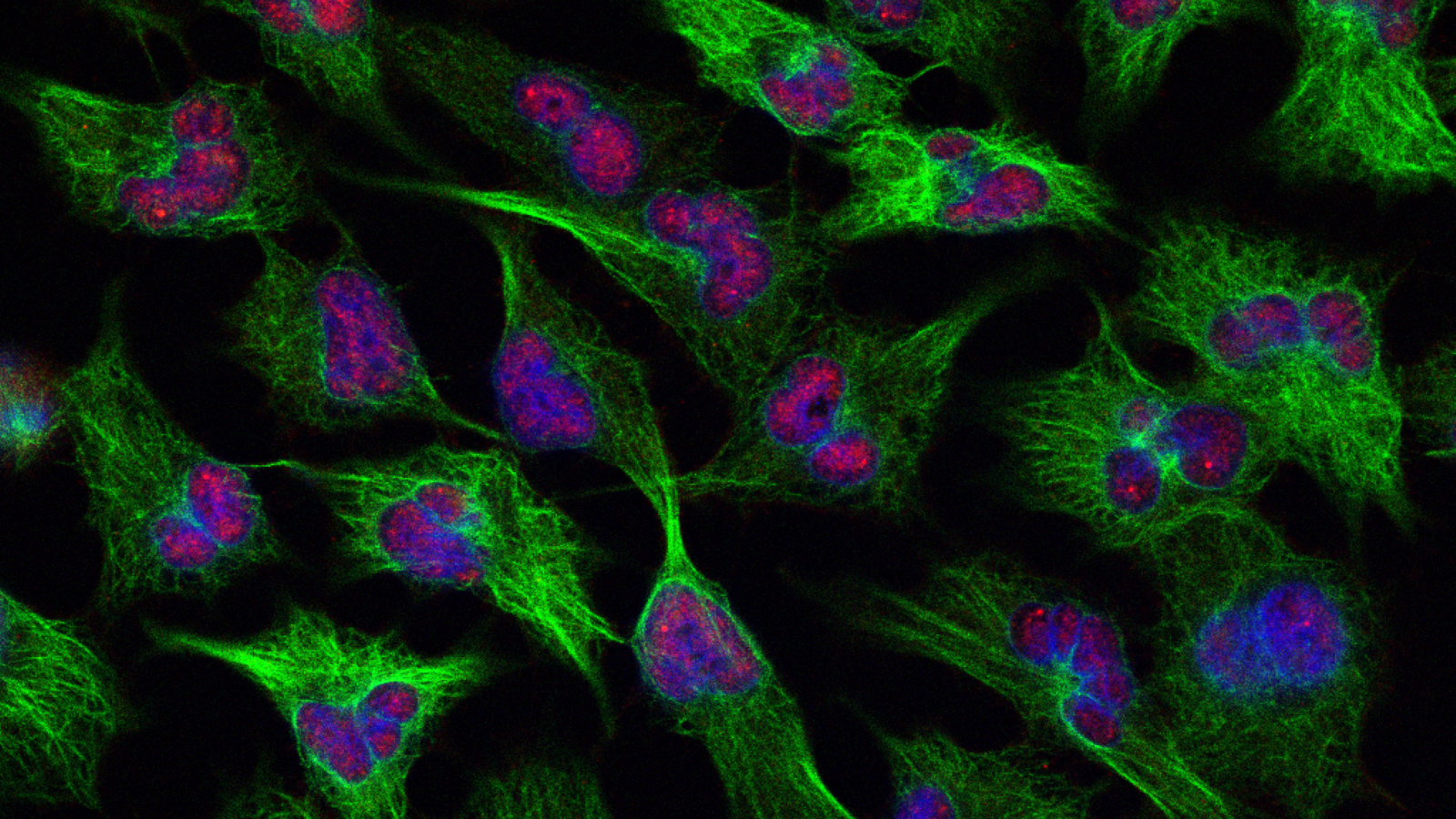 Collaborative research led by Dr. Anamarija Brozović's team at the Ruđer Bošković Institute (RBI), in partnership with colleagues from the University of Zagreb, Vienna, Mainz, and Stanford, as well as the experts at Fidelta Ltd., has resulted in a significant advancement in the understanding of how ovarian cancer cells develop cross-resistance to the drugs typically administered for its treatment.
In research that spanned various resistant ovarian cancer cell lines, both in vitro and ex vivo, as well as at the clinical level, the team discovered that repeated exposure of cells to chemotherapy leads to an increase in the amount of tubulin, a key component of microtubules.
Consequently, cells acquire not only resistance to the drug they were exposed to but also cross-resistance to drugs with a different mechanism of action. This phenomenon has been shown to notably diminish the efficacy of the standard chemotherapy combination of carboplatin and paclitaxel in patients.
Published in the prestigious journal Cellular and Molecular Life Sciences, which boasts a five-year impact factor of 8.7, this research casts a new light on the 'silent killer' –ovarian cancer.
Annually diagnosed in nearly 240,000 women worldwide, it is accountable for over 150,000 fatalities each year, according to the International Agency for Research on Cancer.
Dr. Anamaria Brozović explains, "Treatment of ovarian cancer, particularly high-grade serous ovarian cancer, with a carboplatin/paclitaxel regimen remains the most common. However, patients often develop resistance within few months. While tubulin beta III has been used in pharmacogenetic predictions of treatment response, our study highlights the necessity of monitoring not only tubulin beta III expression but the total tubulin beta levels."
The Brozović group's deep dive into the known mechanisms of ovarian cancer cells' resistance to carboplatin, which become cross-resistant to paclitaxel, has revealed that carboplatin increases tubulin expression. This increase in tubulin, particularly tubulin beta III, is implicated in cross-resistance to paclitaxel. For the first time, the study has shown that tubulin also plays a role in resistance to carboplatin by participating in the transport of DNA repair proteins from the cytoplasm to the nucleus and likely in vesicle transport used by the cell in detoxification.
This work is a result of the collaborative effort of RBI's Laboratory for Cell Biology and Signal Transduction – doctoral student Margareta Pernar Kovač, postdoctoral researcher Dr. Vanja Tadić and Dr. Juran Kralj, under the guidance of Dr. Anamaria Brozović. The research marks a significant milestone in understanding the complex and intertwined molecular mechanisms of chemotherapy resistance in cancer cells and paves the way for targeting molecules for future, more successful therapies.
The Brozović group's research outcomes will be presented at the 8th Cancer World Congress, scheduled for 29 - 31 May 2024 in Dubrovnik, where Dr. Anamaria Brozović is invited to participate as a host organizer.
A
B
Senior scientist
Internal phone number:
1545
1877