RBI Director on a Working Visit to Finland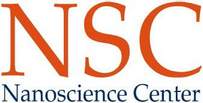 At the invitation of the Ambassador of Croatia to Finland and Estonia Damir Kušen, PhD, the RBI Director Danica Ramljak, DVM, PhD, and Hrvoje Zorc, PhD, Head of the Division of Laser and Atomic Research and Development and Adviser to the Director for Technology and Innovation Development, have started on Monday a five-day working visit to Finland. During their visit they where they will meet with the leaders of Finnish institutions that finance science and high technology projects.
The RBI will also present itself at Nanoscience Days 2009, one of the leading world conferences dedicated to nano-science and nano-technology that will gather more than 200 scientists from twenty countries worldwide. The RBI representatives will also meet with companies using nanotechnology innovations in their products. Finland succeeded in emerging from an economic crisis in the 1990s due to increased investments in science and technology. It currently invests 3.7 percent of GDP in research and development, while Croatia has invested just one percent, and RBI Director believes Croatia should follow Finland`s example.