RBI and Podravka Signed a Long Term Cooperation Agreement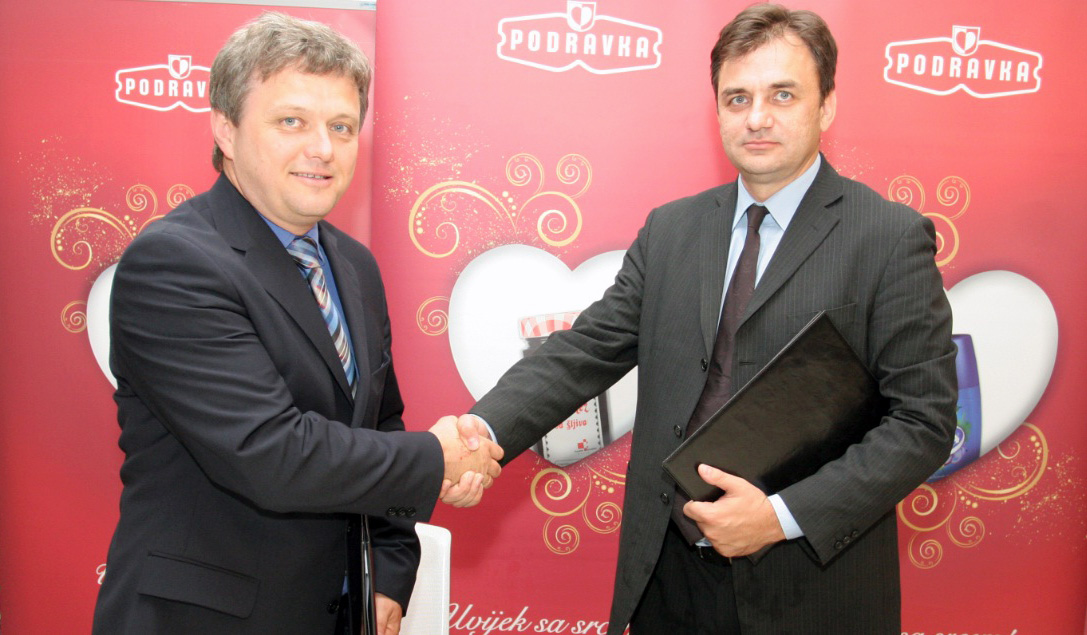 The Ruđer Bošković Institute and Podravka signed today the long-term cooperation Agreement on mutual scientific and technical cooperation. The agreement was signed by Chairman of the Podravka Management Board Mr Zvonimir Mrsic and RBI Director General Tome Antičić, PhD.
Podravka and RBI will cooperate in the areas of food, nutrition, health, innovative technology, quality control, packaging, food and environmental protection. The two partners also agreed on joint participation in research and development projects, the transfer of the latest ideas and knowledge to economy, joint appearances and expert assistance and advice.
''The strong cooperation between science and economy is crucial in achieving full innovation and economic potential of Croatia. Podravka has literally grown from innovation, while probably the most famous example of innovation in the food industry in the region is  the famous Vegeta, invented by a team of experts at Podravka. Research and innovation in creating quality products that win consumers' trust are the basic principles of our corporate strategy on which we base our long-term success both on the domestic and international market.'' - said Mr Zvonimir Mrsic, the Chairman of the Podravka Management Board.
''We want to collaborate with as many companies as Podravka. The Institute has at its disposal the art equipment and the experts with crucial academic knowledge and research experience in numerous scientific and technological fields relevant for the food industry, while Podravka has, as you well know, an excellent R&D sector, a fantastic line of food products and a well-established market. Through such co-operation we wish to place RBI knowledge in the service of the Croatian economy." - said the RBI Director General Tome Antičić.
On this occasion the Director of the Podravka`s R&D sector, Jasmina Ranilović, Phd, presented on the Centre for Food Innovation project pointing out that the partnership with RBI on the establishment of this Centre provides an added value to products and services in enhancing product innovation and commercialization opportunities, thus increasing competitiveness and creating conditions for long-term sustainable growth and development.