RBI presents "3D Visualization in Science and Economy"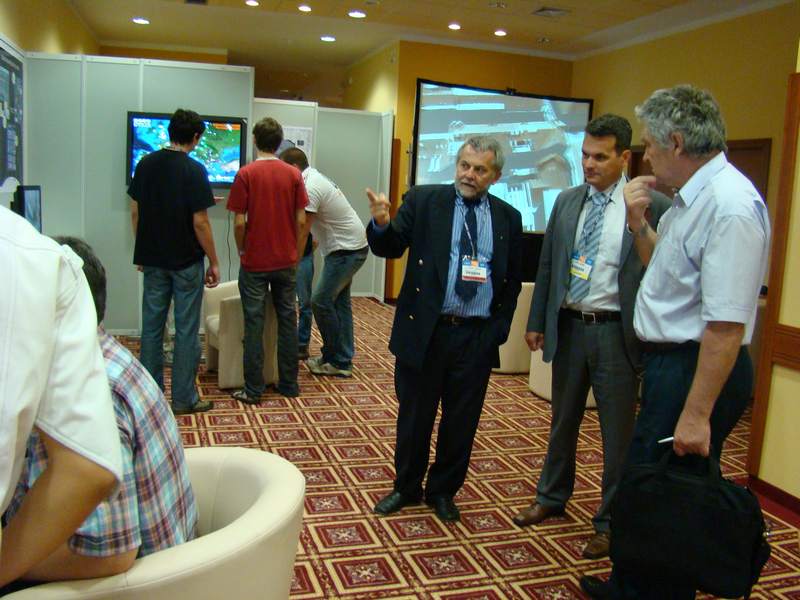 At the exhibition '3D Visualization in Science and Economy' the Ruđer Bošković Institute (RBI) - Center for Scientific Visualization (CenVis) today presented for the first time the 3D scientific technology. The exhibition is taking place in the framework of the 32nd International Convention on Information and Communication Technology, Electronics and Microelectronics – MIPRO 2009, which is being held in the period of 25- 29 May in Opatija, Croatia.
The aim of the exhibition was to introduce the scientific, economic and academic community with the work of the Centre for Scientific Visualization, which was established within the EU's 6th Framework Programme for Research and Technological Development (FP6) upon the existing eInfrastructure research capabilities of the Centre of Information and Computing at RBI.
The RBI scientific visualisation program focuses on the use of eInfrastructure to create 2D and 3D visual objects which should assist scientists and engineers in understanding of the physical world such as nonlinear dynamic motion, physical and chemical interactions, genetic structures, medical examinations and surgical operations, manufacturing processes and design optimization and other complex, often massive numerical representation of scientific concepts or results, using parallel applications on Cluster or Grid infrastructure. The visitors were able to see the 3D visualization of protein databases and visualization technology of microstructures (atoms, molecules, genes, proteins), as well as 3D scanning technology, design and 3D printing.
You can find out more at http://cenvis.irb.hr/