REVIGO – New Web Service for Researchers in Biology and Biomedicine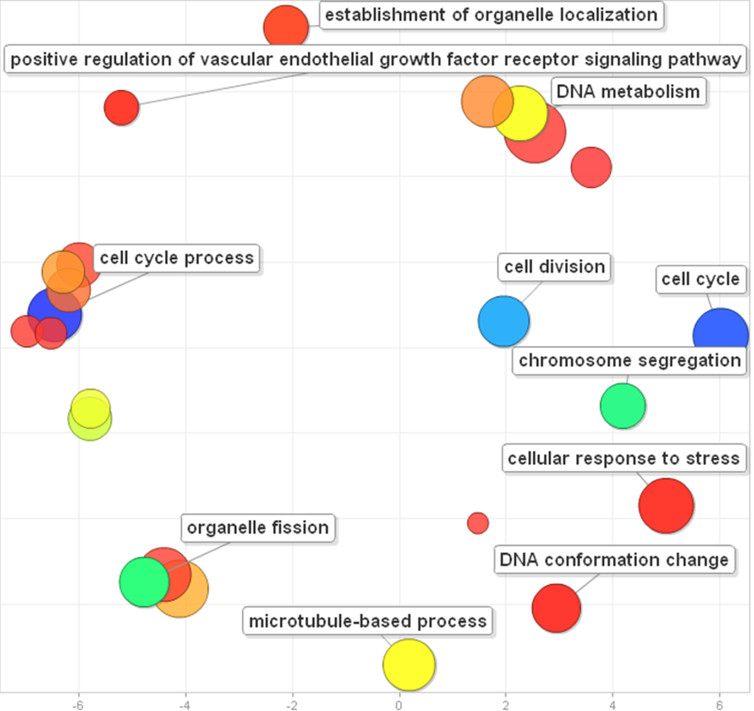 A bioinformatic web service, REVIGO, has been developed at the Division of Electronics of the Ruđer Bošković Institute, which is intended for researchers in biology and biomedicine whose results describe Gene Ontology (GO) categories.
In recent months, this scientific Web service has had over 1,000 users throughout the world, primarily scientists in the areas of bioinformatics or molecular biology, who gained access through cooperation and integration with Web services at universities in Tel Aviv, Princeton and Beijing.
The service was developed within the framework of the Information Technology Implementation Project (iProject) of the Ministry of Science, Education and Sports, and its possibilities have been described in a paper published recently in the journal PLoS ONE.
Lists of GO categories are often very long and unwieldy. REVIGO can shorten them by removing redundant results and then visualize them in interactive graphs based on semantic interrelations, thereby facilitating interpretation of the results of biological experiments. The service can be accessed here.