The 6th Meeting of the European Radiation Protection Associations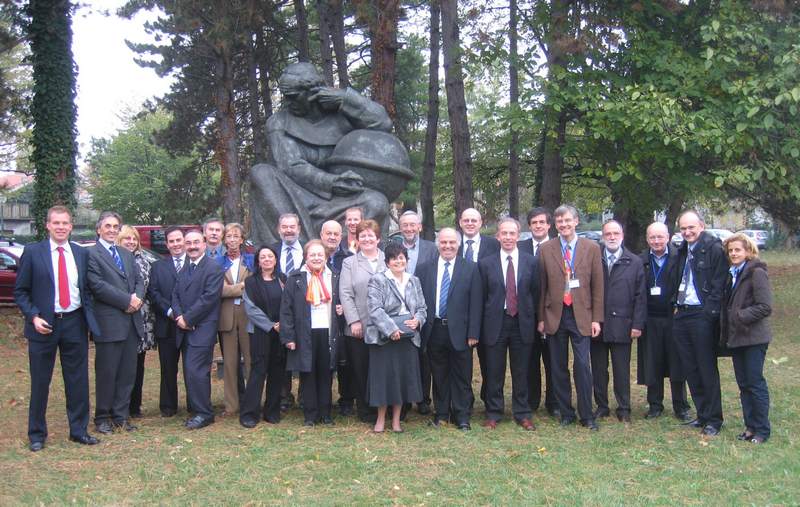 The 6th Meeting of the European Radiation Protection Associations was held yesterday at the Ruđer Bošković Institute. Organized by the Croatian Radiation Protection Association (CRPA), the RBI and the Institute for Medical Research and Occupational Medicine the meeting gathered experts from the radiation protection associations in Austria, Belgium, Finland, France, Croatia, Italy, Hungary, the Netherlands, Germany, Poland, Spain, Switzerland, Great Britain and the International Radiation Protection Association (IRPA). The aim of this meeting was to enable participants to share their experiences and common problems as well as to facilitate discussions on future actions and plans in the area of radiation protection.
The primary purpose of IRPA is to provide a medium whereby those engaged in radiation protection activities in all countries may communicate more readily with each other and through this process advance radiation protection in many parts of the world. This includes relevant aspects of such branches of knowledge as science, medicine, engineering, technology and law, to provide for the protection of man and his environment from the hazards caused by radiation, and thereby to facilitate the safe use of medical, scientific, and industrial radiological practices for the benefit of mankind. It is a major task for IRPA to provide for and support international meetings for the discussion of radiation protection. The International Congresses of IRPA itself are the most important of these meetings. These have been held about every four years since 1966.