The Delegation of the Republic of Kosovo Visited RBI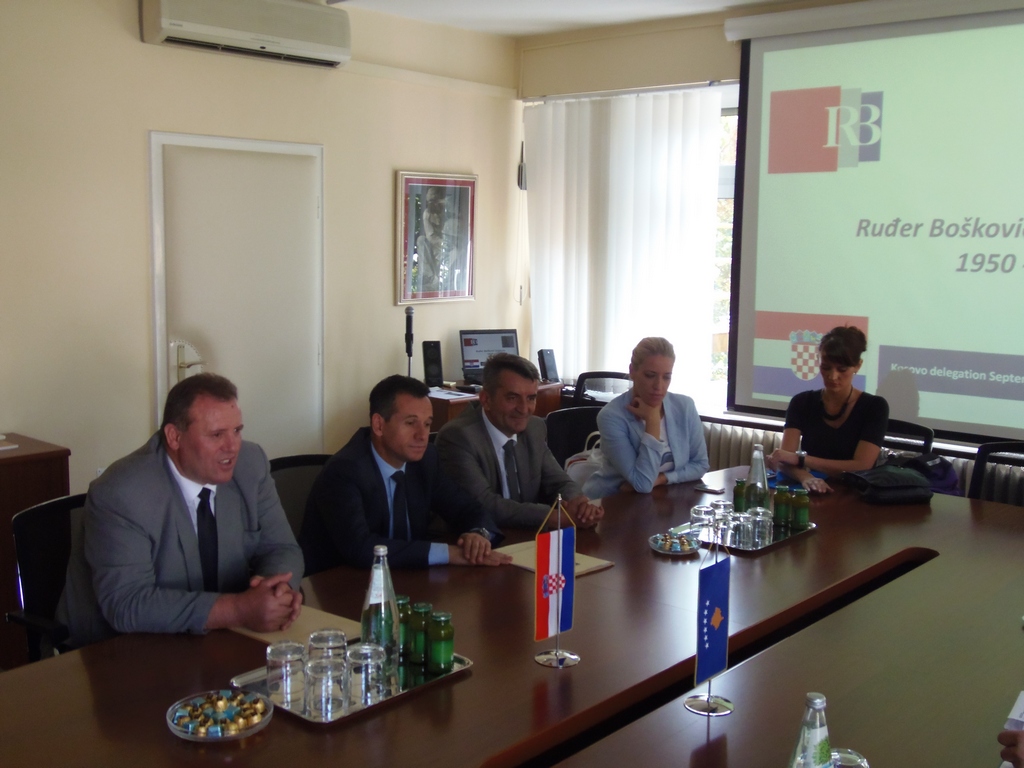 The Delegation of the Republic of Kosovo, led by the First Deputy Minister of Education, Science and Technology Nehat Mustafa, visited the Institute Ruđer Bošković Institute yesterday.
The delegation was greeted by the Director General of the RBI, Dr. Tome Antičić, Chairman of the Scientific Council, Dr. Miroslav Plohl, Dr. Marin Roje, Dr. David Smith, Dr. Igor Weber and Dr. Tonči Tadić.
At the meeting there was discussion about the possibilities of cooperation between the RBI and universities in Kosovo as well as the joint approach in applying for the EU funds in the area of knowledge transfer.
Besides the First Deputy Minister of the Republic of Kosovo, delegation consisted of Usmen Baldzi, Second Deputy Minister in charge of the education of minorities in Kosovo, Teuta Danuzaj, Director of the National Authority for Qualifications, Alush Istogu, Director of Administration Pre-University Education, Segja Vehapi, an Assistant Minister in the Cabinet and Marija Crnković from the Ministry of Science, Education and Sports.
After the meeting, the delegation visited facilities of the Division of Experimental Physics where Acting Head of the Department Dr. Milko Jakšić presented Accelerator System of the RBI.