The Largest European Symposium on Marine Biology Held This Year in Rovinj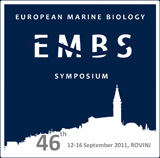 The opening ceremonies of the 46th European Marine Biology Symposium, EMBS, the largest symposium of its kind in Europe, were held yesterday in Rovinj and organized by the Center for Marine Research of the Ruđer Bošković Institute (RBI).
This is the second time that one of the most important symposia in the field of marine biology has been held in Rovinj, 40 years after the first. This year, the Ruđer Bošković Institute is commemorating two very important anniversaries: 120 years of marine research in Rovinj and the 300 years since the birth of Ruđer Bošković.
During the five days of the symposium, from September 12 to 16, over 100 researchers will work actively on solutions that will contribute to the field of marine biology and raise awareness of the need for proper management of the seas and coasts. Both of these topics are very current in the politics of the European Union, which has issued a number of initiatives and directives on the conversation of the sea and marine diversity. Since Croatia is close to accession to the EU, its goal is to participate as much as possible in the implementation of the directives.
Last night, the symposium was formally opened by Dr. Frid Chris, Chairperson of the International Organizing Committees of the EMBS; Mr. Valerio Drandić, envoy from the Istrian County Prefect; Dr. Danica Ramljak, Director General of the RBI; and Dr. Nenad Smodlaka, Director of the Center for Marine Research in Rovinj.