The RBI to Establish the First Regional Center for Nuclear Molecular Diagnostics in Preclinical Trials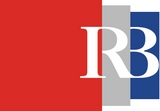 In the establishment of the new center, the RBI will be collaborating with the Swiss Federal Institute of Technology (ETH) of Zurich, which has many years of expertise in the area of nuclear molecular diagnostics using laboratory animals and is considered one of the leading centers of this type in Europe. Working with top experts from Switzerland will make it possible for the RBI center to be established according to internationally competitive directives, provide the opportunity for RBI researchers to be trained at the ETH and promote scientific cooperation with the goal of monitoring the development of new drugs for tumors and chronic degenerative diseases.
The establishment of this center is a logical consequence of efforts by the RBI for the recently purchased cyclotron, which makes the commercial production of radiopharmaceuticals and radioisotopes for PET/CT diagnosis of human tumors possible, to be used for competitive, modern preclinical research that will open opportunities for establishing cooperation with leading pharmaceutical companies in Europe.